/
/
/
/
New BC Cancer Centre in Surrey
A New BC Cancer Centre in Surrey
Help launch a state-of-the-art hub of cancer care innovation, technology, and sustainability purpose-built to meet the needs of the Fraser Region community.
Build a Future-Forward Vision for the Fraser Region
As the fastest growing area in the province, the Fraser Region has the highest number of new cancer cases diagnosed in B.C. each year – and its estimated one-third of new cases provincially will come from the region in the next decade.
The need for a future-forward model for cancer care is clear, and the BC Cancer Foundation is proudly fundraising $30 million to equip and expand the region's legacy of leadership in partnership with a purpose-built care facility like no other in the province.
The new BC Cancer Centre will be a leading hub of cancer care innovation right here in the Fraser region.
The New Centre at a Glance
This transformative milestone will house multiple region- and province-firsts that will improve outcomes and access for all. These include:
Two new PET/CT scanners to detect and diagnose cancers sooner and provide a platform for specialized clinical trials to the region. It's the first time PET/CT imaging has been offered in the Fraser region and will save thousands of patients from travelling to Vancouver to receive these life-saving scans.
A Brachytherapy Suite, including an MRI Simulation Suite, will enable delivery of this cutting-edge treatment closer to home for patients, especially gynecological and prostate cancer patients. Brachytherapy is a highly effective treatment that delivers radiation doses directly into or close to the tumour while minimizing damage to surrounding tissue.
The Fraser region's first cyclotron supporting PET/CT and a world-class theranostics program, while bringing revolutionary radiopharmaceutical-based trials to the people across the Fraser Region.
Room for six new linear accelerators (which aim radiation at cancer tumours with pinpoint accuracy, sparing nearby healthy tissue) that will increase BC Cancer's ability to offer timely access to radiation therapy, close to home, for people in the surrounding communities
The Most Advanced in the Province
The new BC Cancer Centre in Surrey will introduce a fully-integrated healthcare model to the region, which will improve patient care, streamline appointments and allow hospital and centre staff to work seamlessly together.
It will include shared services and specialized facilities for treatment, supportive care, research and technology. Features will include a state-of-the-art diagnostics unit, specialized imaging labs and radiation treatment spaces, exam rooms, and 54 chemotherapy treatment spaces.
Joining BC Cancer's network of care as the most advanced cancer centre in the province, the new BC Cancer Centre in Surrey will bring first-in-the-region — and in B.C. — treatment and technology to the Fraser Valley, and you can help.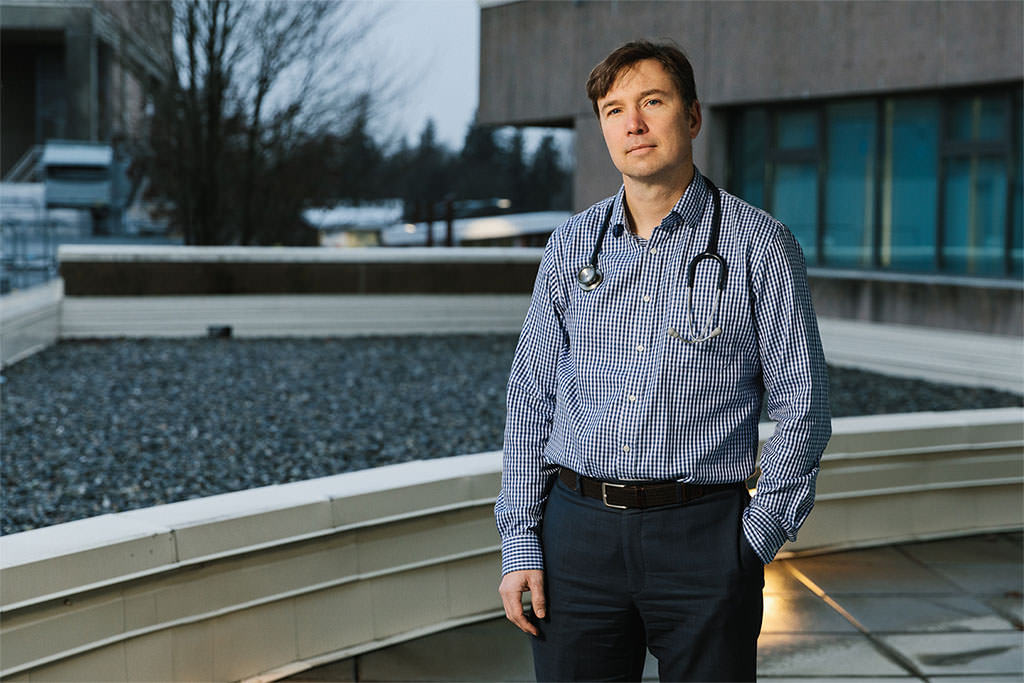 "BC Cancer – Surrey has a long history as an innovative leader. A frontrunner in patient-centred care and technology — in 1995, we were also the first in Canada to acquire a CT simulator (a CT scanner dedicated to the planning of radiation treatment) — this new centre will secure our spot once again with the treatment options, capacity, equipment and expertise to support British Columbians facing this disease now, and well into the future."
- Dr. Devin Schellenberg, , Provincial Lead and BC Cancer – Surrey department head for radiation oncology
How You Can Help
This is the most exciting time in cancer research and care – and it's also the most urgent.
We invite all British Columbians to come together and transform cancer care in the Fraser Region and beyond. A donation here is a meaningful investment in a world free from cancer.
Donate now or learn more by contacting the BC Cancer Foundation's Fraser Region team.
Together we can go beyond belief for each other and our communities.