/
/
/
Pilot Project Brings Access To Cancer Clinical Trial Care Closer To Home For Patients In Rural And Remote Communities
Pilot Project Brings Access To Cancer Clinical Trial Care Closer To Home For Patients In Rural And Remote Communities
BC Cancer patients participating in the SABR-COMET clinical trial living in communities near Terrace or Trail can now receive follow up care and assessment at a community hospital closer to home.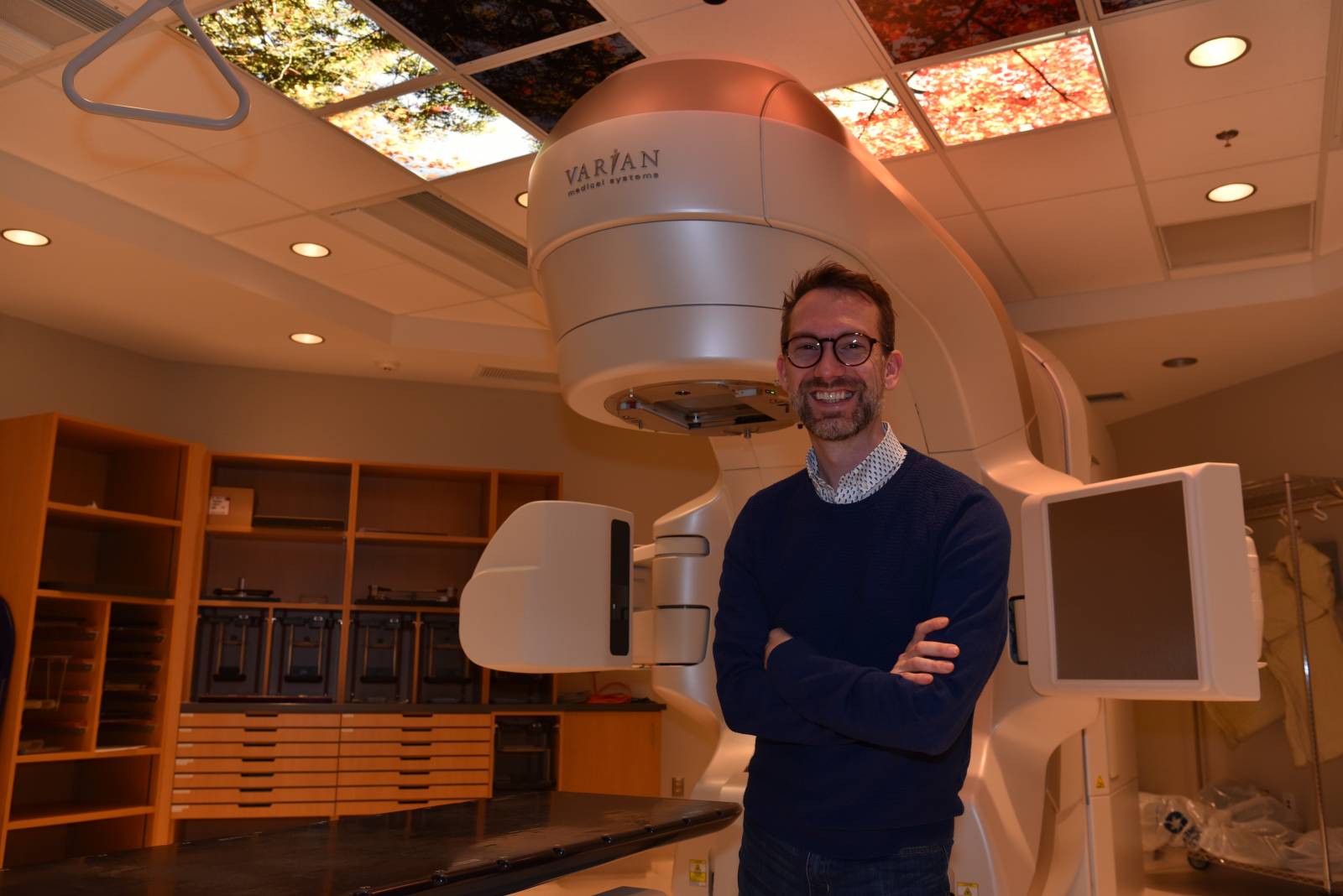 Patients who live in remote and rural areas in B.C, including the Kootenays and northern B.C., and are participating in BC Cancer's phase 3 SABR-COMET clinical trial can now receive follow-up care and assessment at a hospital in Terrace or Trail as part of the Canadian Remote Access Framework for Clinical Trials (CRAFT).  The CRAFT pilot project aims to broaden clinical trial options for eligible patients who may face barriers to participation due to travel. The pilot project will operate as a hub and spoke model, partnering BC Cancer's specialized clinical trial research centres as the hub with community doctors and local health authorities to serve as a spoke to conduct follow-up care and assessment using the same research protocols and practices.
SABR-COMET-3 is the first clinical trial in B.C. to be included in the pilot project which will enable patients living in northwest or southeast B.C. to connect with physicians closer to home instead of travelling to BC Cancer – Prince George or BC Cancer – Kelowna for follow up. The hope of this pilot project is to reduce the burden of travel for routine in-person follow-ups and improve access to clinical trials for BC Cancer patients.
"I believe increasing access will lead to better treatment options and outcomes for patients," says Dr. Robert Olson, principal investigator of the SABR-COMET-3 clinical trial, radiation oncologist and department head at BC Cancer – Prince George, and associate professor, UBC Northern Medical Program. "By participating in this pilot project, I hope to demonstrate that it is feasible to partner with local physicians to remotely care for patients participating in clinical trials and accurately record and manage their potential side effects."
Physicians at Mills Memorial Hospital (Terrace) and Kootenay Boundary Regional Hospital (Trail), specifically those who are general practitioners in oncology, will complete clinical trial training to be able to perform trial-specific physical exams under the necessary research protocols. This will also allow them to document how a patient is responding to the SABR treatment while the oncologist will remotely consult over phone or video link.
The SABR-COMET-3 trial is investigating whether the application of substantially higher doses of SABR, a specific type of radiation therapy, can improve or potentially cure patients in just one or a few treatment sessions. Close follow-up care is required to record and report benefits and adverse side-effects while the treatment is being evaluated. All new cancer treatments must go through several rounds of clinical trials to ensure they are effective.
"My hope is that this pilot project changes the future of clinical trials in B.C. and elsewhere," notes Dr. Olson. "It will allow patients to participate in trials they would have previously declined because of the cost and inconvenience of travel. In many circumstances, the treatment intervention being investigated, such as chemotherapy or SABR, is only available to patients on trial and I strongly believe that all patients across B.C. should have equal access to clinical trials as a component of their care."
The CRAFT pilot project was launched by the Canadian Cancer Clinical Trials Network (3CTN) with funding support from the Canadian Partnership Against Cancer. In addition to the SABR-COMET-3 clinical trial in B.C., CRAFT is also supporting clinical trials in Ontario and Newfoundland.
The SABR-COMET-3 trial, and the northwest pilot project, is supported through funding from BC Cancer Foundation, Canadian Institutes of Health Research, Varian Medical Systems, Rio Tinto (in conjunction with the Prince George Community Foundation) and the Canadian Cancer Clinical Trials Network's Canadian Remote Access Framework for Clinical Trials (CRAFT) initiative.
-30-