Recovering Physical and Mental Stamina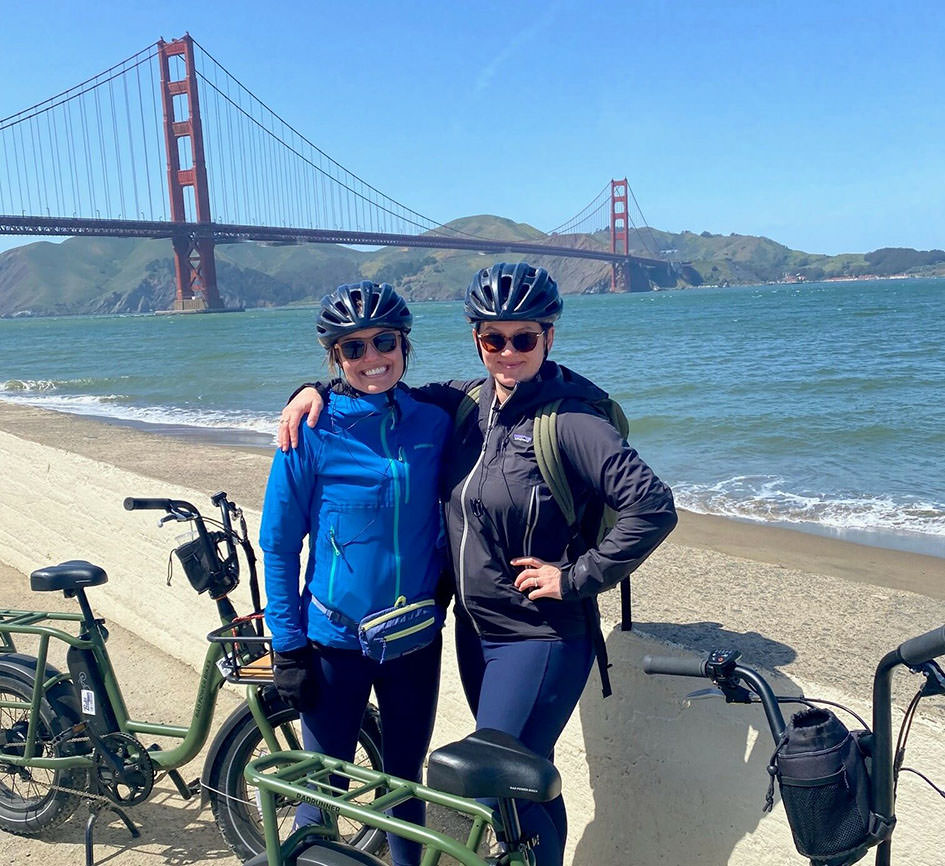 Laura Allen – along with her colleagues at Duncan Allen Law – signed up for Workout to Conquer Cancer in 2022 just two weeks after she finished treatment for Stage 3 cervical cancer.
Workout came at the perfect time and gave her a reason to commit to working out every day. She was feeling better than expected after treatment – and is happy to share she hasn't had long-term side effects.
According the BC Cancer's Exercise Support resources, "regular exercise is safe and recommended before, during and after cancer treatments. It can increase your energy, improve strength and fitness, enhance mood and optimize recovery."
It ended up being a sort of experiment for Laura, where she discovered just how acutely she felt the benefits of working out. On days where she didn't work out right in the morning, she felt nauseous and tired.
"It was the first time in my life that the effects of being physically active were so substantially noticeable. When you have that immediate feedback from your body, it makes it easier to commit to it. I started to make it a nonnegotiable and built my day around getting up early to do my workout."
What started as a one-month challenge, turned into a routine that Laura maintained for an entire year.  Whether it's strength training classes, running or a hotel gym on a trip to Disneyland, Laura has exercised every day for the past year (with the exception of a bout of flu in December).
"For me, it's been quite life-changing. Physically feeling better and getting through the aftermath of treatment, but also mental health-wise. I work in family law, which at times can be emotionally challenging. I feel like I'm better equipped now to manage the daily stresses of that."
Now Laura and her firm are back for Workout to Conquer Cancer for the second year and again raising funds for cancer research. She knows firsthand what the support of colleagues can mean for someone facing cancer, and this year she hopes that support will help another member of their team.
"We thought it would be a one and done thing for our firm, but unfortunately this year another one of our members has been diagnosed. Last year, they rallied for me and now this year we are rallying for her."
Donate to Laura's fundraising page or move every day in May in support of someone you love facing cancer by signing up to Workout to Conquer Cancer.
Kicking off on May 1, Workout to Conquer Cancer challenges participants from across the province to complete 30 minutes of physical activity every day for a month. Funds raised support life-saving research at BC Cancer. Whether you walk, run, bike or dance — get moving, and make a difference.