Shaping the Future of Cancer Care in B.C.'s Interior
Jill White, BC Cancer Foundation Beyond Belief campaign cabinet member, is calling on her home community to unite and help shape the future of cancer care in the Interior Region.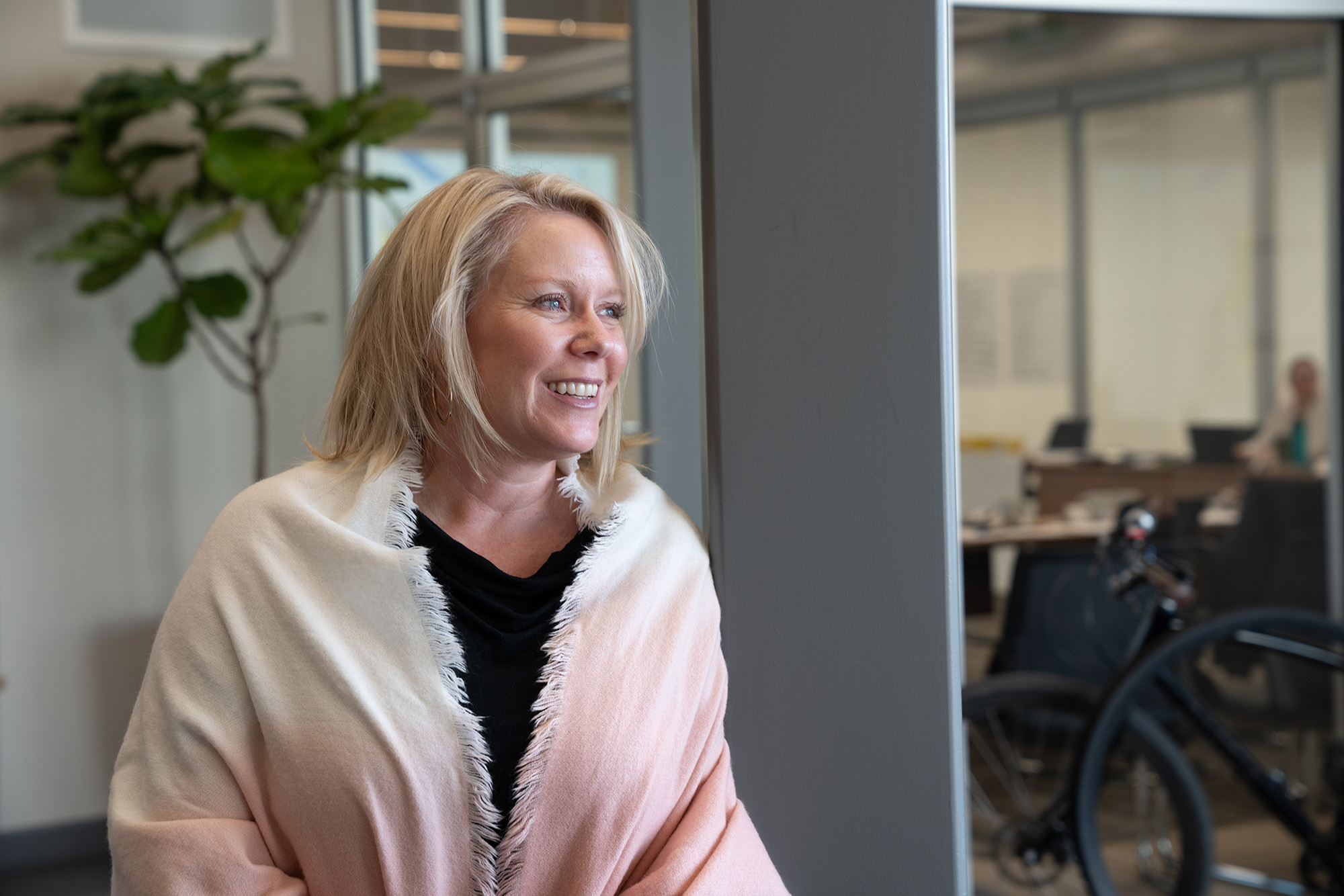 Jill White has always believed in the power of community. As President of MAKR Play Group, a company whose goal and passion is to connect communities through play and social experiences, she's spent her career helping bring people around the world together. Now, in her role as BC Cancer Foundation Beyond Belief campaign cabinet member, she's calling on her own home community to unite, and help shape the future of cancer care in the Interior Region.
"I'm a believer in BC Cancer, their vision, and the fact that they do believe they will change the face of cancer in the next 10 years," says Jill. "I'm also a believer in the community in which we live and the people who live here."
Jill recalls how people across the region have advocated – and ultimately paved the way for – initiatives such as the construction of the Coquihalla, which came to fruition after years of Merritt lobbying the province to build a new route through the Coquihalla Pass to Hope.
"It's the community, the people, who drive change and cancer care is no different. The government sets the standards for care, but it's the people in the community who drive advancements and excellence."
With fundraising priorities specific to the needs of each region, the Foundation's Beyond Belief provincial campaign will bring world-leading cancer care closer to home for every British Columbian – something that she wants the community to know.
"This campaign is locally focused, and will help the community grow into the place that it can be. It's one thing to support the people that are here now, but we need to support the people who are going to be here thirty years from now."
In the Interior, this includes a new world-class systemic therapy suite, advancing breast cancer research, cultivating genomics research, and attracting and retaining world-leading talent.
It wasn't long ago that a world free from cancer seemed beyond belief. Now, it's closer to home than ever before. We have the opportunity to turn hope into reality, and ensure that the best in research and treatments are available to those who call the Interior home. Learn more about current fundraising priorities for the Interior.