This is Personal – Dr. Kim Chi
Dr. Kim Chi, Chief Medical Officer, BC Cancer, shares why he pursued a career in oncology, specializing in prostate cancer, as part of our This is Personal blog series.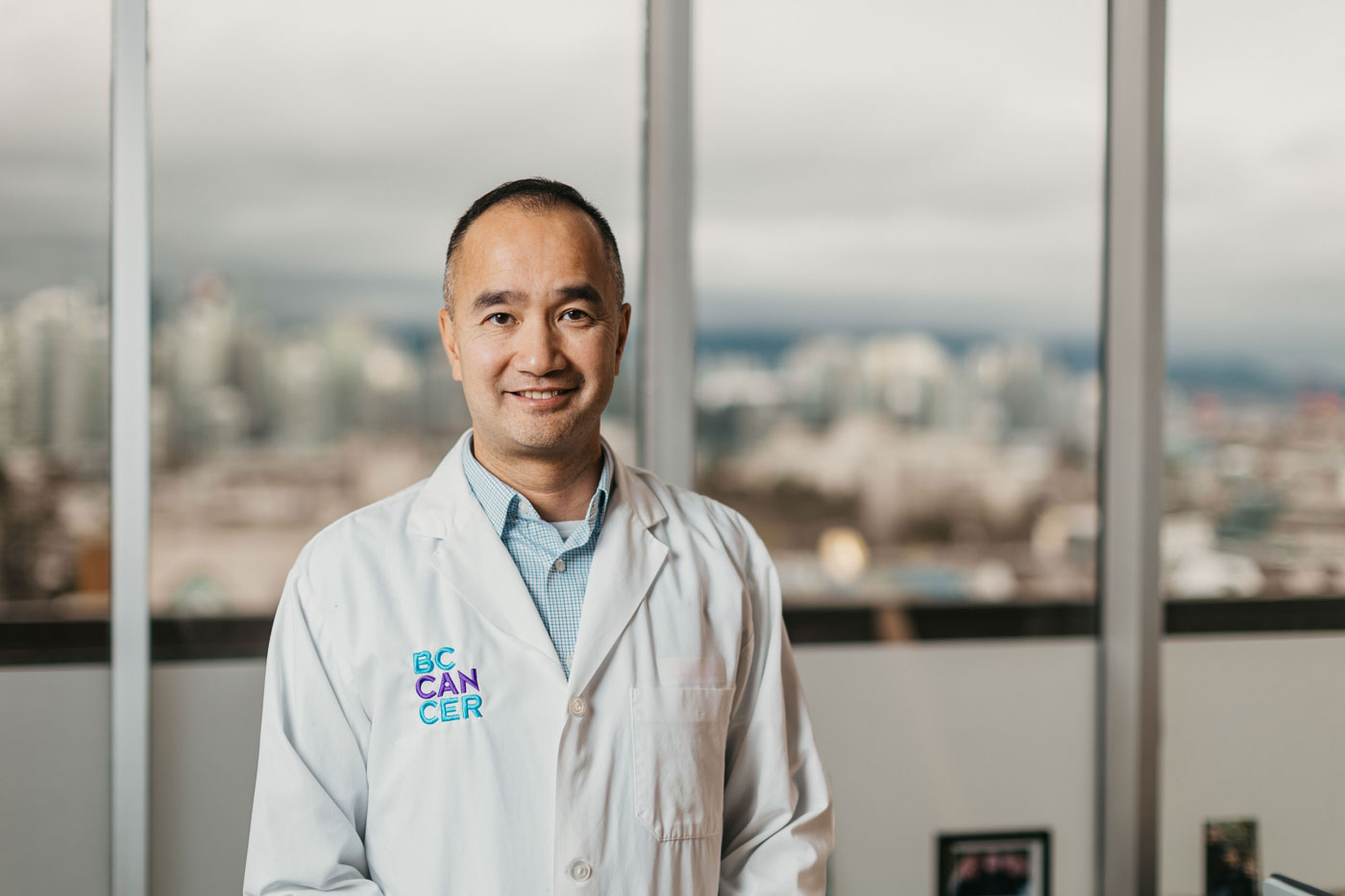 I wear many hats in my career. As the chief medical officer at BC Cancer, I oversee a system that delivers cancer care to the province of B.C. As a medical oncologist, I see individual patients every week. As a senior research scientist, I strive to change the way the world treats this disease.
But at the heart of all my roles are the people who are facing cancer. The bonds between patient and physician are, many times, the strongest as a person navigates one of the most serious illnesses they will ever face. I build close relationships with my patients as I help them decide the best course of action in what can be very difficult decisions around treatment, and help to see them through it.
This is personal because even though I've dedicated my life to providing better outcomes for cancer patients, I have also lost people close to me. My father passed away over two years ago from colon cancer, which was diagnosed very late. My uncle also died of prostate cancer several years ago.
Likewise, too many times I have had to tell someone that there are no more effective treatment options available that will help them. It's an incredibly difficult conversation. And it never gets any easier.
But every day I get up and go to work knowing that I will be a part of something good, or even great. Sometimes it's big: getting government funding for a new treatment or program, or finding out a clinical trial or research project has new, interesting, or even life-saving, results. And sometimes it's more individual: a patient comes in feeling better, or is having a positive response to a new treatment we've started.
That's what keeps me going every day.
"One of the reasons I chose to specialize in oncology is because of the science. Nowhere else in medicine do things move as quickly from bench (research) to bedside (treatment). It never fails to amaze me that a discovery in the lab one day can quickly go on to improving lives the next."
I've seen massive improvements in the way we diagnose and treat cancer during my career. We went from non-specific cytotoxic chemotherapy based treatment to a much more targeted approach. One that uses biological information about a person's cancer to determine a treatment program, and therapies that harness the body's immune system to attack cancer much better.
In particular, I'm so proud to have been a part of the incredible gains we've made in treating prostate cancer, where we've entered a new era of precision medicine, over the last decade.
Recent advancements include the introduction of more potent hormone therapies earlier in the course of the disease. As well, Prostate-Specific Membrane Antigen (PSMA)-PET, a new imaging technology that is much more likely to catch cancer spread earlier than traditional scans, is game-changing when it comes to managing — and curing — this disease. We're working hard to improve access to these life-saving scans to individuals all across the province.
All of this provides an enormous amount of hope for the most commonly diagnosed cancer, and the third-leading cause of cancer death, in men in B.C.
When I did my first Tour de Cure in its inaugural year in 2008, I'd been working in oncology for over 10 years. I'd already had countless impactful, emotional moments with cancer patients and their families in my clinic, but the ride that year — cycling from Vancouver to Seattle over two days with almost 2,000 people — had an unexpected impact on me.
Many of the riders had undergone their own cancer journey or lost a loved one to this disease. Hearing their stories and seeing the incredible community support of the BC Cancer Foundation and its donors for the work I and my colleagues do at BC Cancer was truly inspiring and motivating.
A dozen years later, I look forward to the ride every year. I've even recruited a team of BC Cancer staff and their family and friends to join me, and we're well on our way to achieving our fundraising goal of $50,000 for Tour de Cure 2022.
For more information on the Tour de Cure, and to learn more about Dr. Chi's team, Shift Happens, visit his participant page.