White Rock Philanthropist Rallies Peers to Support BC Cancer – Surrey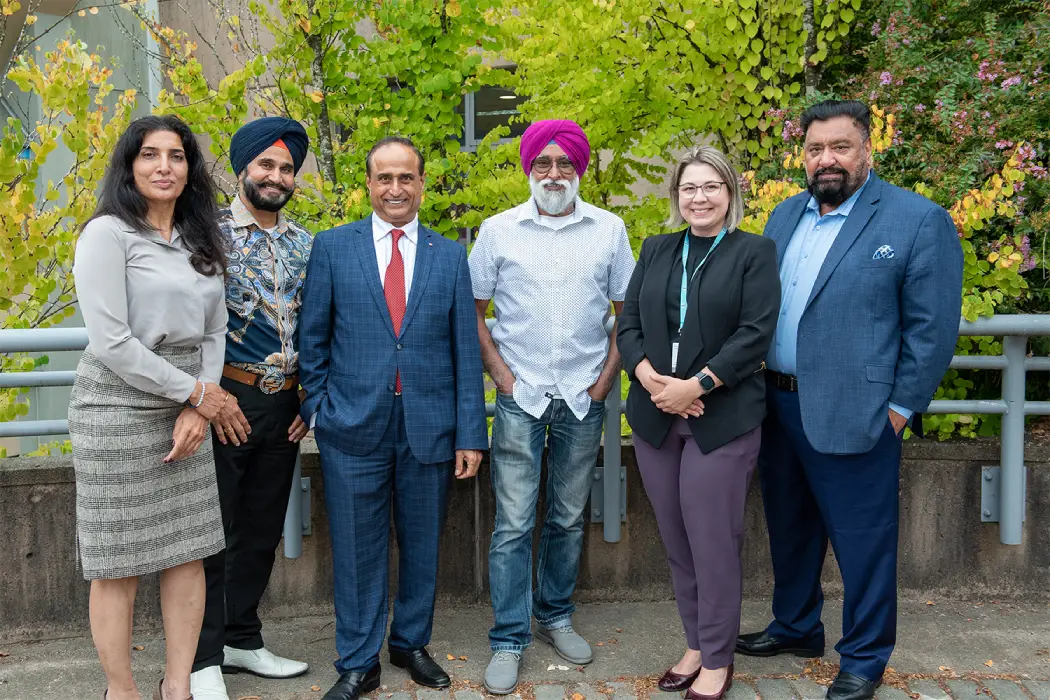 A group of Fraser region business leaders have come together to raise over $260,000 for the BC Cancer Foundation to support BC Cancer – Surrey's chemotherapy suite expansion.
Manjit Lit – a businessman and philanthropist from White Rock – was inspired to form the group after hearing about two-time cancer survivor Avtar Virdi's cross-Canada tour. Avtar began his journey in June 2022 to drive awareness for cancer research and raised over $50,000 for the BC Cancer Foundation.
In September 2022, Manjit pledged to match up to $100,000 in donations for Surrey's chemo suite expansion – which has now been achieved with the support of his peers in the South Asian business community.
Members of the group included: Avtar Virdi, Jay Minhas (Elegant Development), Inderjit Bains (Divine Film Studios), Ruby Aulakh and Aman Bains.
Each member of the group has a personal connection to cancer and were driven to support this cause to make a difference in their community.
"We're incredibly grateful for Manjit and his peers' efforts and generosity," says Kristina Lebed, BC Cancer Foundation's Executive Director for the Fraser Region. "The Fraser region is rapidly expanding and a growing population means increases in demand for treatment. The support of our community is vital as we work together to bring the most advanced cancer care to our region."
"We're committed to serving our communities. By supporting the BC Cancer Foundation in bringing life-saving equipment to the Fraser region, we're working to fulfill that promise and enhancing cancer care for local patients and families," says Manjit on behalf of the group.
The expanded chemotherapy suite at BC Cancer – Surrey will increase the centre's capacity to deliver treatments by 700-900 infusions per month, significantly reducing wait times for Fraser region patients.
The Foundation is currently fundraising to equip the new BC Cancer centre planned for Surrey. One in three cancer cases in B.C. are expected to come from the Fraser region by 2027 and the new centre will provide the resources needed to meet this growing demand.
Learn more about supporting the Fraser region by contacting Kristina Lebed at 604.788.0897 or kristina.lebed@bccancer.bc.ca