High school best friends Katie Houlgrave and Kathryn Byer shared a lot more than just similar first names. And neither geography nor COVID-19 could keep them apart, especially when one of them was facing cervical cancer.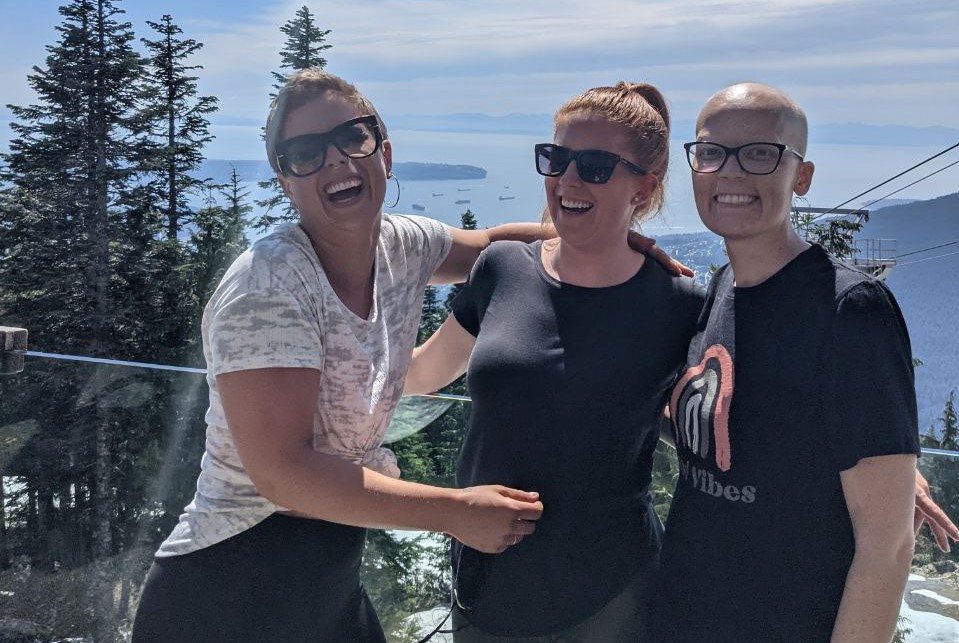 Katie and Kathryn went to high school together in B.C. After graduation Katie moved to Alberta but they remained close. When Kathryn temporarily relocated to Alberta to pursue an early learning and childcare diploma, they picked up where they left off.
"We just did everything together, so my friends became her friends. Kathryn had that 'once you meet her you just can't get enough of her' personality," says Katie.
Which explains why a Workout to Conquer Cancer team spanning two provinces, Kathryn Byer Love — named for the beloved friend they lost — is moving every day this month in her honour.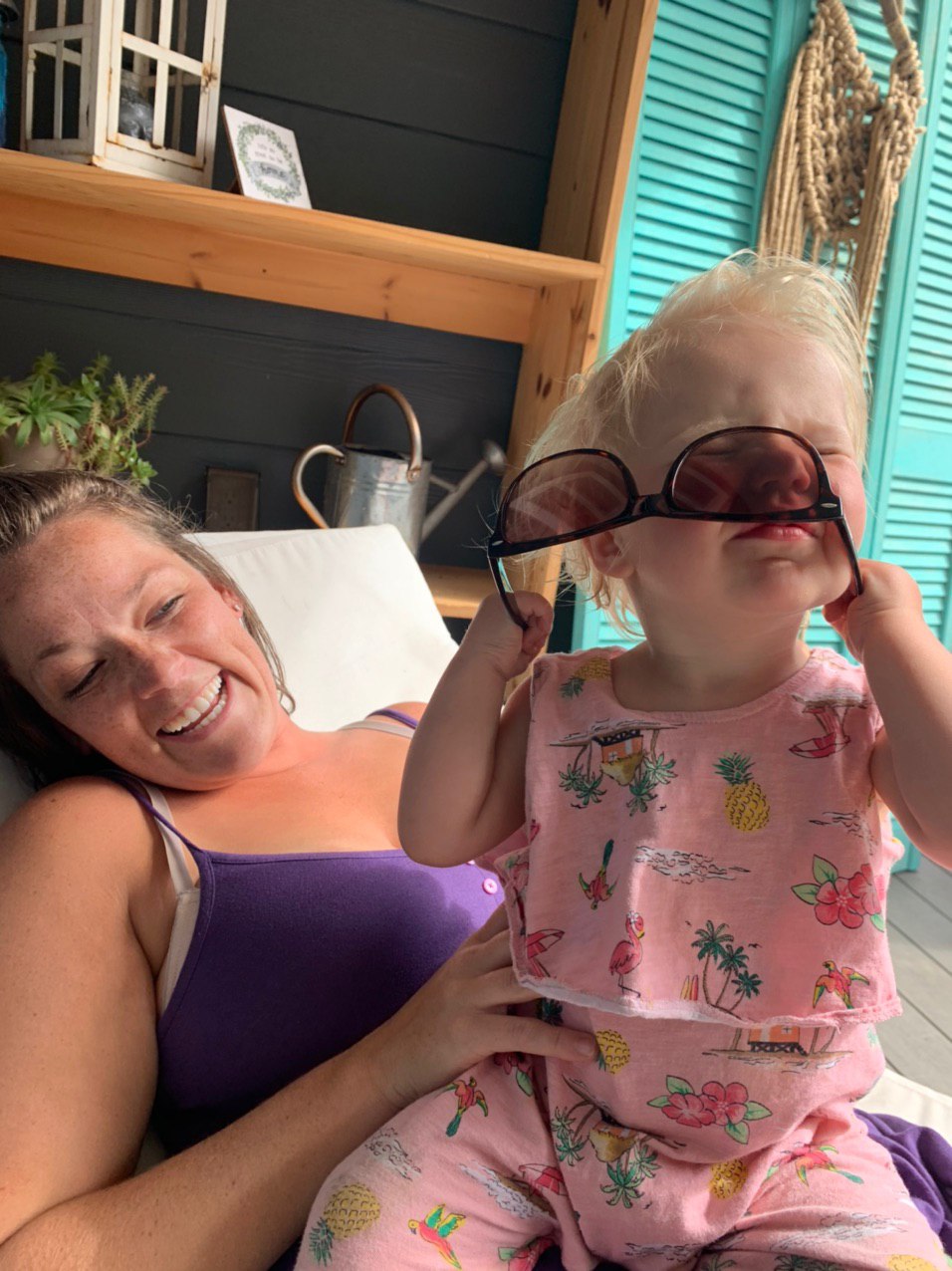 Kathryn and her daughter Zoey prior to her cervical cancer diagnosis.
Kathryn first joined Workout in 2019 while undergoing treatment at BC Cancer — Abbotsford. "She wanted to encourage people to move because she couldn't," says Katie, who immediately rose to the challenge to support her best friend and other British Columbians facing cancer, even though she lived in a different province.
"I love the idea of moving every day, it's so encouraging, and if you can pick someone to do it for it's even better," she says.  This year marks the fourth year Katie is participating in Workout to Conquer Cancer, yet just the second year that Kathryn won't be there to cheer her on.
Kathryn had just turned 33 when, after her cancer metastasized to her lungs, she passed away in October 2021. Despite her young age, she'd already fulfilled her greatest goal in life: to love and care for children. Professionally, through her work in a daycare and preschool and personally as a devoted mom to her six-year-old daughter Zoey.
Katie remembers her beautiful friend every day, but even more so in May during her daily movements. "I will think about her every time I hit my yoga mat, climb on my bike or walk the dog," she says.
Workout to Conquer Cancer challenges participants from across the province to complete 30 minutes of physical activity every day in May in support of BC Cancer. Donate today or sign up to participate at workouttoconquercancer.ca