Celebrating 20 Years of Innovation at the Deeley Research Centre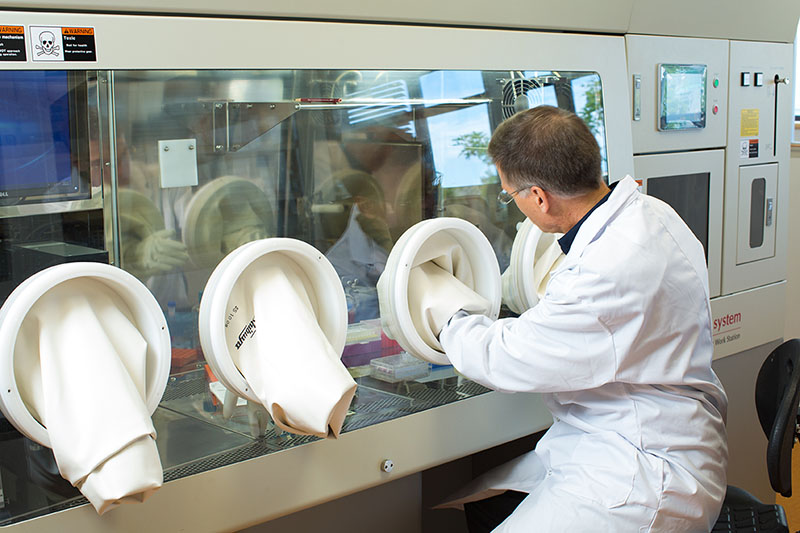 BC Cancer – Victoria's Deeley Research Centre (DRC) opened its doors 20 years ago and since then has been driving innovation in immunotherapy and shaping the next-generation of researchers. Trev Deeley generously left $5 million to the BC Cancer Foundation in his will, which made the creation of the DRC possible and also established a permanent endowment to support its research.
The centre is now a world-renowned pioneer in immunotherapy research, which is one of the largest priority areas in cancer research. Trials are showing these treatments can have curative results, with minimal long-term side effects.
Today, over 50 researchers, staff and students call the DRC home – including high school interns, undergraduate and graduate students, postdoctoral fellows, research interns, research assistants and associates, staff scientists and the centre's three highly-regarded Principal Investigators (Drs. Brad Nelson, Julian Lum and Peter Watson) – all working to deepen the global understanding of cancer and translating research findings from lab bench to patient.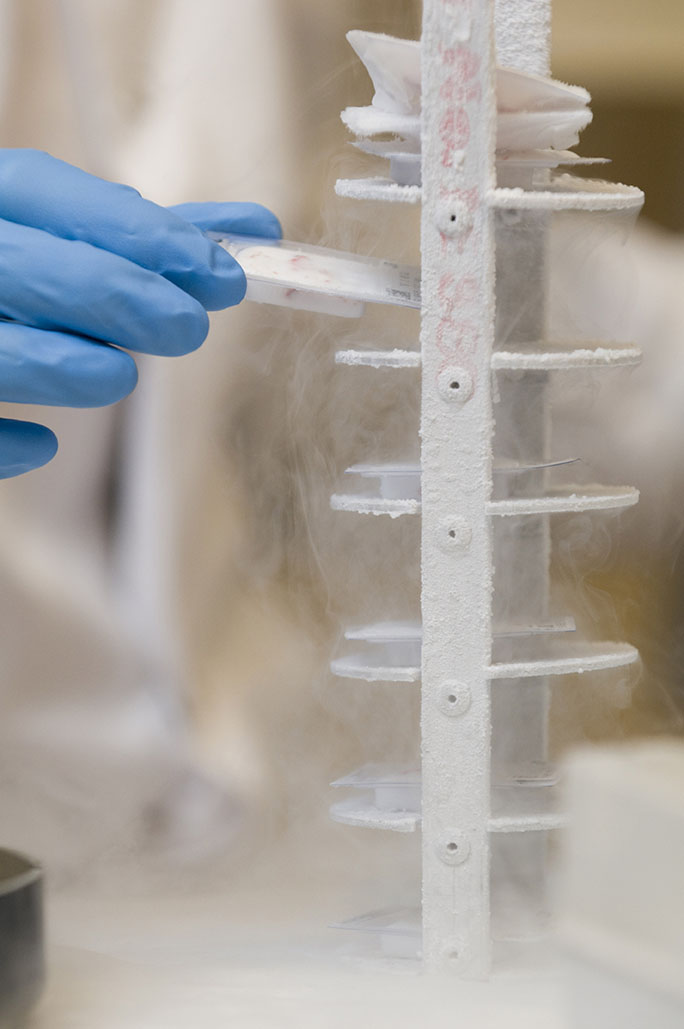 Led by Dr. Watson, BC Cancer's Tumour Tissue Repository is located within the DRC and stores hundreds of thousands of tumour samples from across the province. The team is globally renowned for their innovation in high-quality biobanking and this work enables many of BC Cancer's pioneering research projects.
One example of research using these samples is the DRC's Lum Lab. Led by Dr. Julian Lum, the team is working to increase understanding of how metabolism impacts T cell immune response, with a focus on ovarian and prostate cancer. CAR T immunotherapy works remarkably well against blood cancers, but researchers globally are yet to find a way to make the treatment work against solid tumours. This research has the potential to change outcomes for the thousands of patients diagnosed each year.
Dr. Nelson's team in the Conconi Family Immunotherapy Lab is also driving innovation through their work in CAR T-cell immunotherapy. Established through donor support in 2016, the lab was the first in Canada to produce CAR T-cells to treat patients. Bringing the production of these cells in-house made the treatment more cost-effective and available to a wider range of patients, enabling his team to conduct leading-edge clinical trials here in B.C.
These clinical trials are now bringing hope to blood cancer patients who have exhausted all other channels of treatment. Victoria's own Noel Schacter participated in the trial after being diagnosed with an aggressive form of lymphoma.
Noel was originally diagnosed with a slow-moving variant of non-Hodgkin's lymphoma and standard treatment kept it at bay for a decade, allowing him to carry on with life as normal. Then, it came back as a more aggressive form of the disease, requiring an equally aggressive treatment.
These new treatments were difficult and no longer effective. "At that point in time, I actually thought my life was over, to be quite honest," says Noel.
Fortunately, Noel qualified for BC Cancer and Ottawa Hospital's joint CAR T clinical trial, which had recently opened – a first in Canada. That was three years ago. Today, Noel is doing well and his scans are showing him as cancer free.
"Every day I have to pinch myself and say 'You're still here and you really shouldn't be. This cancer would've killed you.' And there's no doubt about that," shares Noel.
To learn more about supporting the Deeley Research Centre, contact William Litchfield: 250.667.8690 or william.litchfield@bccancer.bc.ca