Dr. Pete Tonseth: A Passion for Radiology
Hello, my name is Dr. Pete Tonseth and I'm very pleased to be sharing a bit about myself on the BC Cancer Foundation blog this month!
I was born in Norway and moved often in my early years, living in Denmark, California and Washington before starting school in a small town in Norway. My family and I then moved to Ontario for a year before moving to Sidney in 1970, where we settled and I completed my elementary and secondary education.
I was fortunate to have great teachers who were enthusiastic about what they taught. I think I was drawn to science since my father was a fiberglass engineer, my mother a nurse and my uncle a neurosurgeon – all of them loved what they did.
When I started at the University of Victoria, it seemed only natural that it was in the sciences, but it was not until I failed a course (rugby was a priority!), went to Australia and realized that life as 'brickies labourer' was not for me that I set my sights on medicine. When I returned from that trip, I successfully demonstrated that I was capable and entered Med 1 at the University of British Columbia in 1984.
During my four years in Medicine at UBC I met many inspiring physicians, but one in particular stood out for his passion for Radiology and it planted the seed that would eventually transform into what I do today.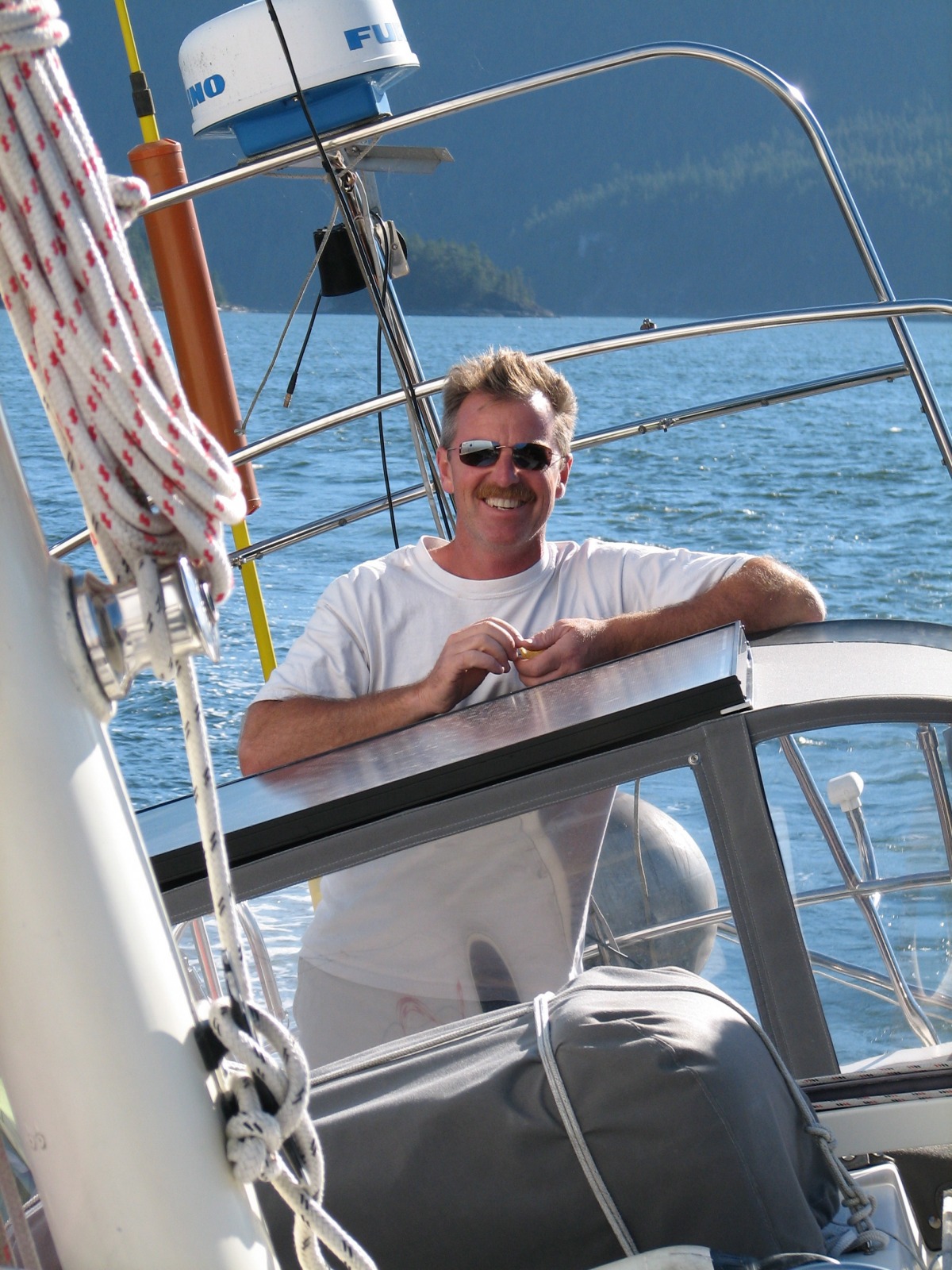 Along the way, though, there were many twists and turns, all of which were invaluable lessons in persistence and seizing opportunity when it arises. I began my career as a rural GP in Tahsis, was the physician on Mayne Island, worked on pocket cruisers and tall ships, sailed offshore, completed the Radiology/Nuclear Medicine residency, then did imaging locums and worked for a teleradiology company before taking the position in the Functional Imaging Department (PET/CT) at the BC Cancer Agency in 2011.
The work I do, interpreting PET/CT images, teaches me something new every day. We have a fantastic, dedicated team providing sophisticated imaging support for the clinicians caring for patients with cancer. I'll share more about this next week!