Grocers Going Beyond Raises Over $105,000 for the BC Cancer Foundation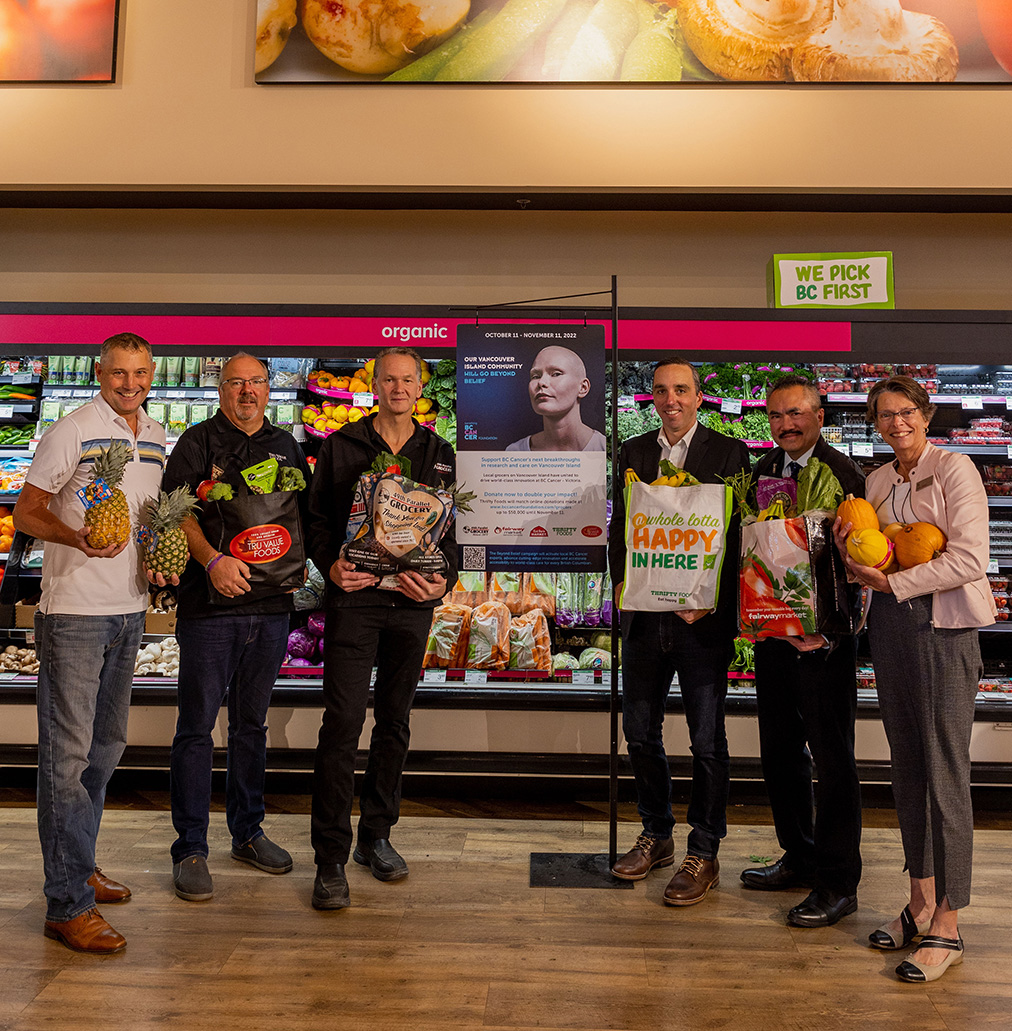 VANCOUVER ISLAND, B.C. – The BC Cancer Foundation and local grocers across Vancouver Island have announced over $105,000 was raised through the Grocers Going Beyond campaign to support leading-edge research and innovation at BC Cancer – Victoria. The campaign ran from October 11 to November 11.
Participating brands include: 49th Parallel Grocery, Fairway Market, Red Barn Market, Thrifty Foods and Tru Value Foods. Thrifty Foods doubled the impact of donations by matching $50,000 in contributions.
For the second-year, this coalition of competitors united to support cancer research and care. This year, the funds are dedicated to the Foundation's Innovation Research Fund to help advance research, develop more precise treatments and increase access across Vancouver Island.
"Thank you to our grocer partners and all who supported this campaign – it's powerful to see what can be accomplished when we come together as a community," said Sarah Roth, President & CEO of the BC Cancer Foundation. "Advancing innovation is key to driving hope for the over 6,000 Vancouver Island residents who are diagnosed with cancer each year."
The Innovative Research Fund helps support BC Cancer Foundation's fundraising priorities on Vancouver Island, which include:
Expanding the Deeley Research Centre's innovative immunotherapy research
Elevating access and enhancing supportive care resources for those facing cancer
Fuelling world-first clinical trials to advance vital research across all cancer areas
Creating opportunities to attract more leading experts to Victoria, including research fellowships
To learn more about supporting cancer research and care on Vancouver Island, click here. For more information on the campaign, or to donate today, please visit: bccancerfoundation.com/grocers
-30-