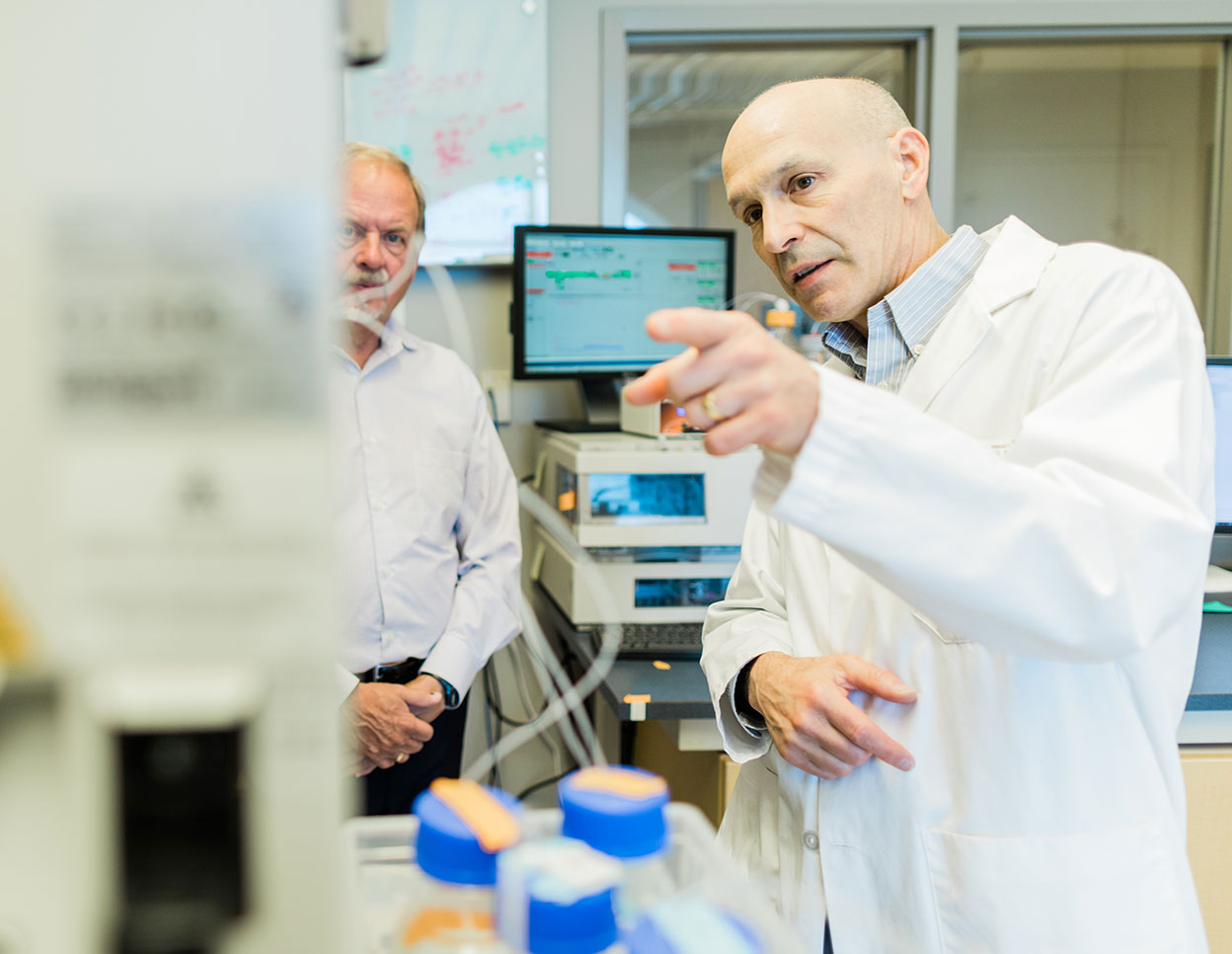 Expand Immunotherapy Research
The Deeley Research Centre at BC Cancer – Victoria is a central site for trailblazing immunotherapy research. Researchers at Deeley study how the immune system responds to cancer and how best to enhance this response with forward-looking therapies.
The Deeley Research Centre will:
create innovative and improved immunotherapy treatments;
progress world-class immunotherapy research through clinical trial expansion and support;
expand our brilliant teams of experts – including establishing a new Immunotherapy Research Chair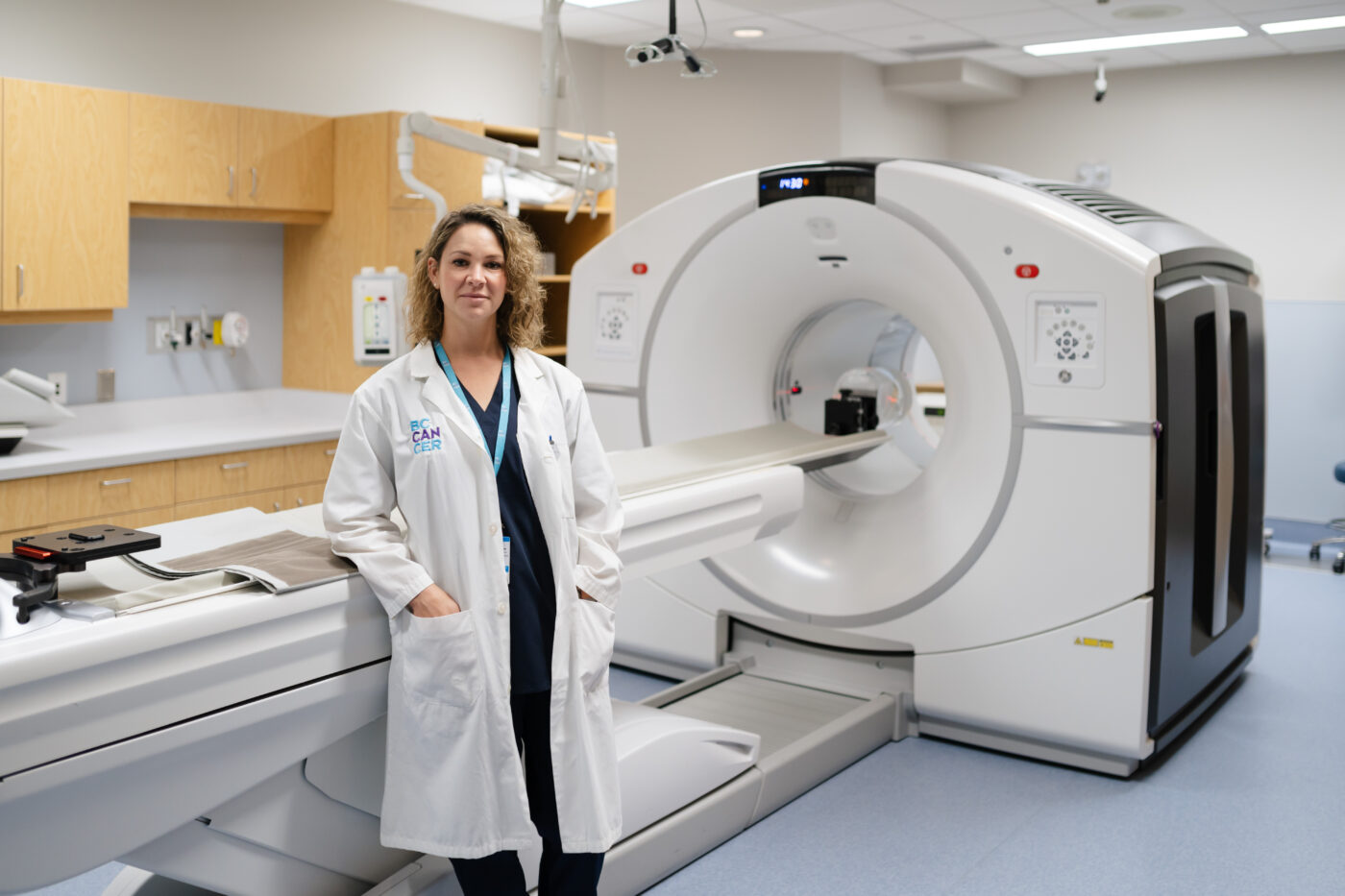 Attract and Retain World-Leading Talent
Our experts are already among the best in the world. Now we want to expand our teams on the island and across the province to help them go further. The more talent we foster and produce, the faster we accelerate discoveries, and bring better treatments to patients everywhere in B.C.
Key Focus Areas:
enable critical training and mentorship through clinical fellowships for young scientists
retain top scientists on Vancouver Island to continue the pivotal research they've done across multiple cancers
fund our Rising Stars Awards – a program that uplifts BIPOC and women leaders of tomorrow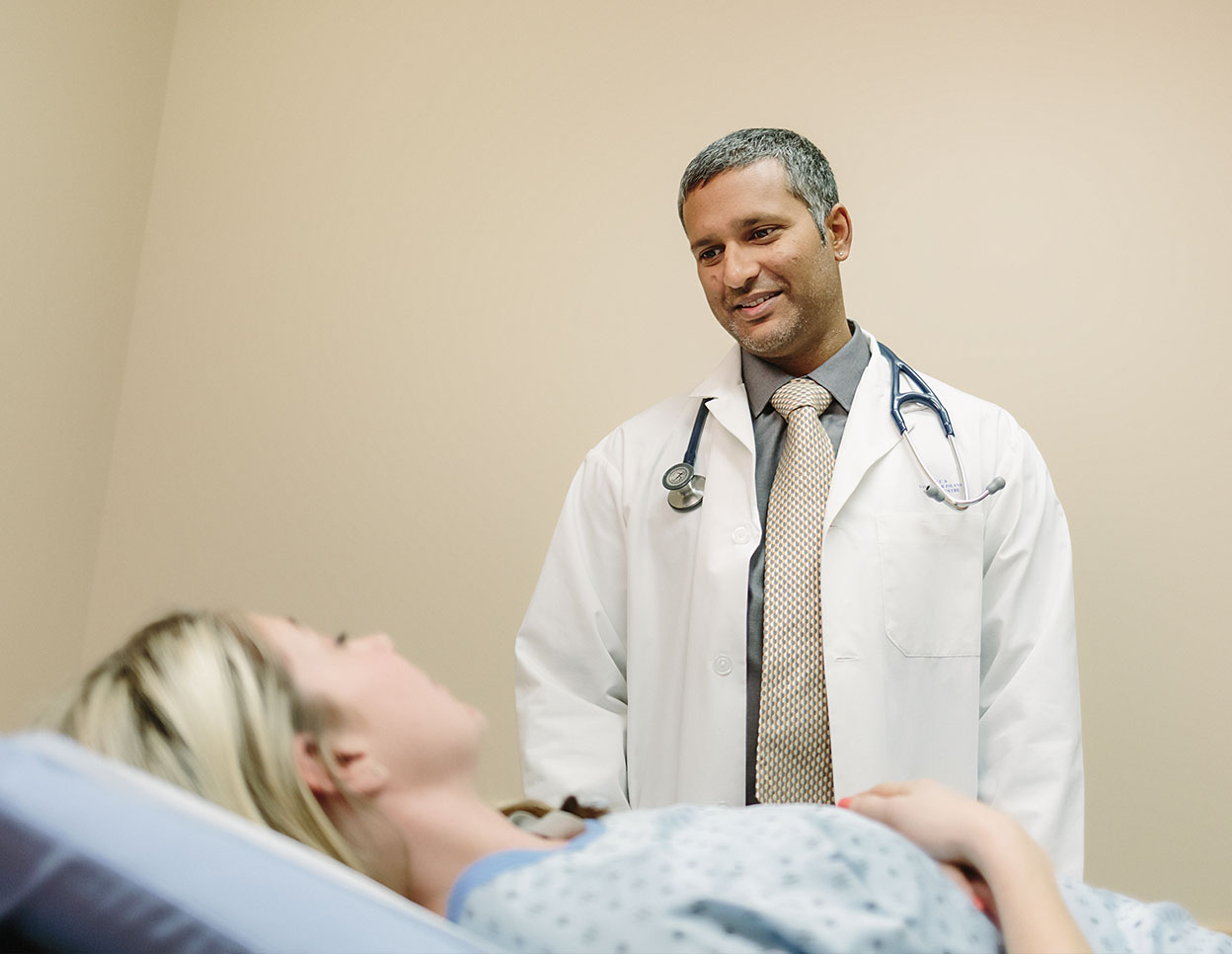 Increase Access and Supportive Care
BC Cancer – Victoria believes in elevating and nurturing all our families from varying backgrounds and cultures. Everyone's cancer story is personal, unique and important. For the Vancouver Island community to thrive, it is crucial to provide access to care for as many locals as possible.
The Access and Supportive Care Fund will:
implement projects and activities that create a more culturally-reflective BC Cancer facility on Vancouver Island
improve accessibility to new clinical trials for the families of Vancouver Island
provide vital resources for people – financial, spiritual and mental health support
bring state-of-art technology and equipment to our centre – so world-class treatments become the norm for everyone on the island.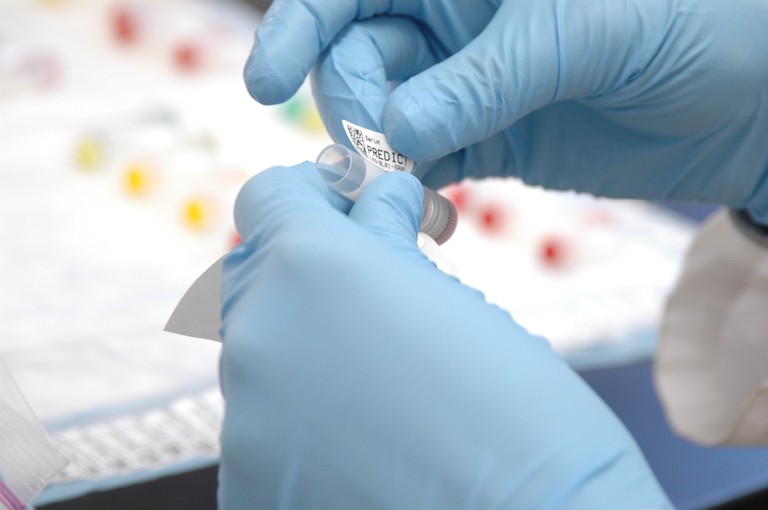 Progress Clinical Trials & Research
BC Cancer is at the forefront of ground-breaking clinical trials and research. From award-winning COVID-19 research to landmark discoveries in ovarian and breast cancer, our work continues to improve outcomes and provide new treatment options for all British Columbians.
Clinical Trials & Research Priorities:
fuel world-first clinical trials to advance vital research across all cancer areas;
empower scientists with resources and infrastructure to create new experimental initiatives
extend access to trials and treatment options to families in remote areas
shepherd the development of new and innovative drug treatments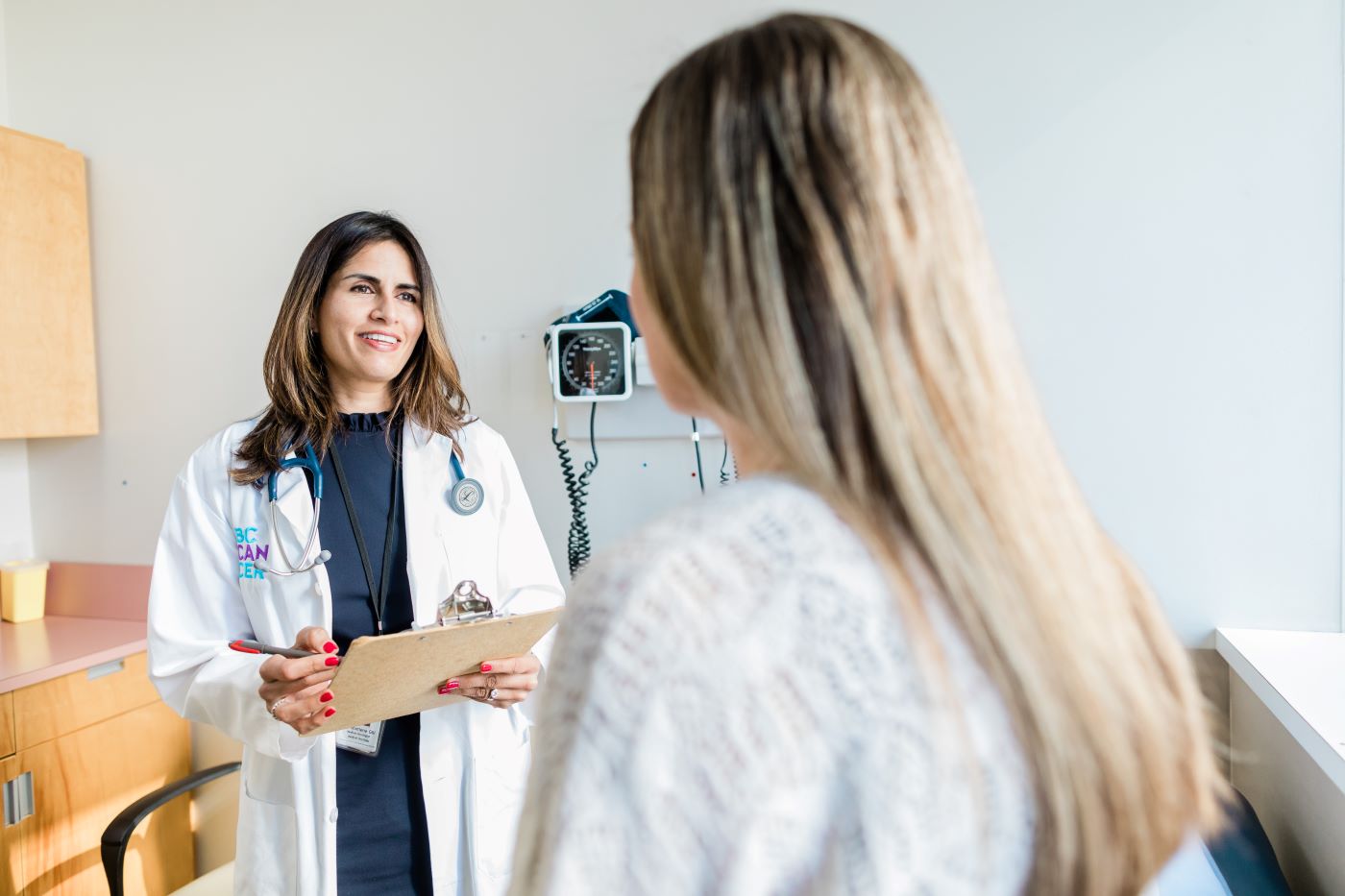 Bring care closer to home
Help Vancouver Island patients receive the care they need with financial, travel, and resource support, regardless of where they call home. The Patient Relief Fund is essential to removing financial, geographical, and cultural barriers to equitable care in every region.
The Patient Relief Fund: 
Assists with the cost of travel, accommodation and groceries while undergoing treatment away from home;
Provide coverage for some treatment-related expenses, such as medical supplies, nutritional supplements and medications;
Helps with the financial cost of dental work required by some patients; and
Addresses the gap in equitable care gap with a specific portion of funds going to Indigenous people facing cancer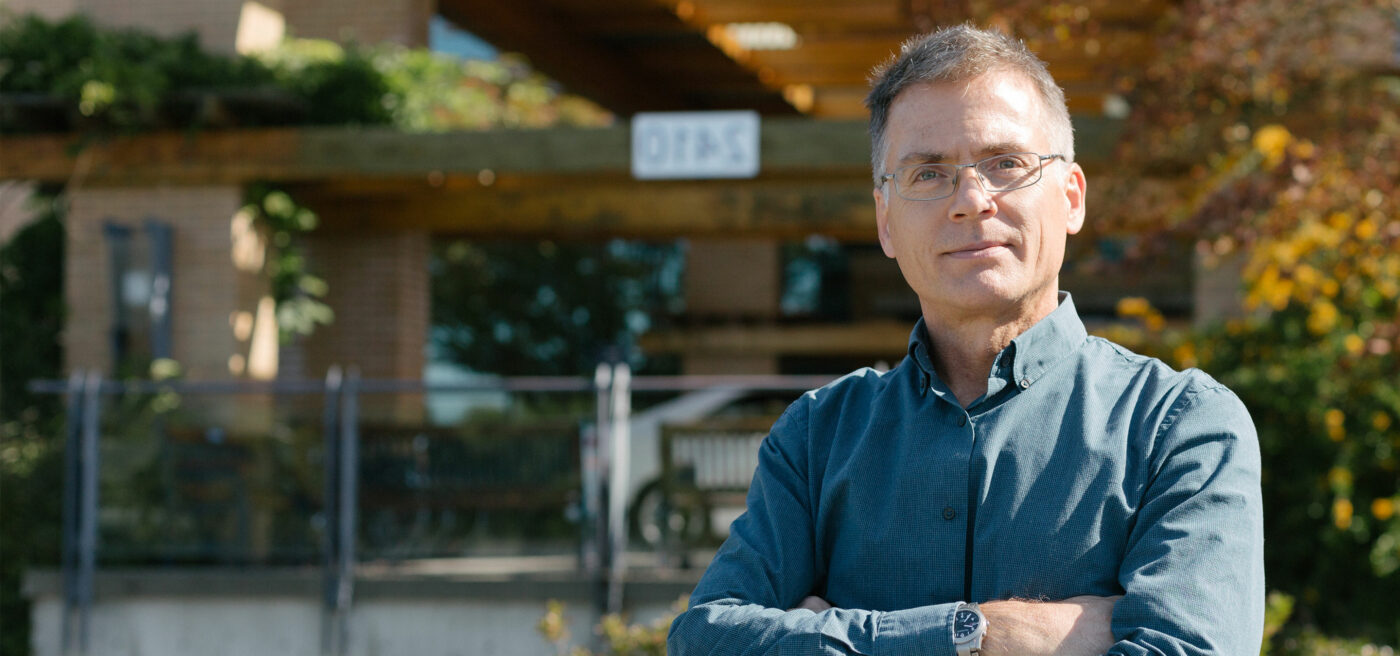 Bringing Game-Changing Innovation to Vancouver Island
"This campaign will enable us to develop a world class immunotherapy clinic right here on the island, ensuring BC cancer patients have access to the latest game-changing cancer treatments developed locally and around the world."
Dr. Brad Nelson
Director & Distinguished Scientist
BC Cancer — Victoria