/
/
/
Life Beyond Cancer: Chris Ho on finding his purpose after facing cancer as a family
Life Beyond Cancer: Chris Ho on finding his purpose after facing cancer as a family
Hours after Chris Ho found out his father had Stage 4 lung cancer, he also learned his wife was expecting their first child. Chris' own testicular cancer journey was punctuated by similar life-changing highs: the birth of his two sons, and devastating lows: losing his dad to the same disease he would face on and off for a decade.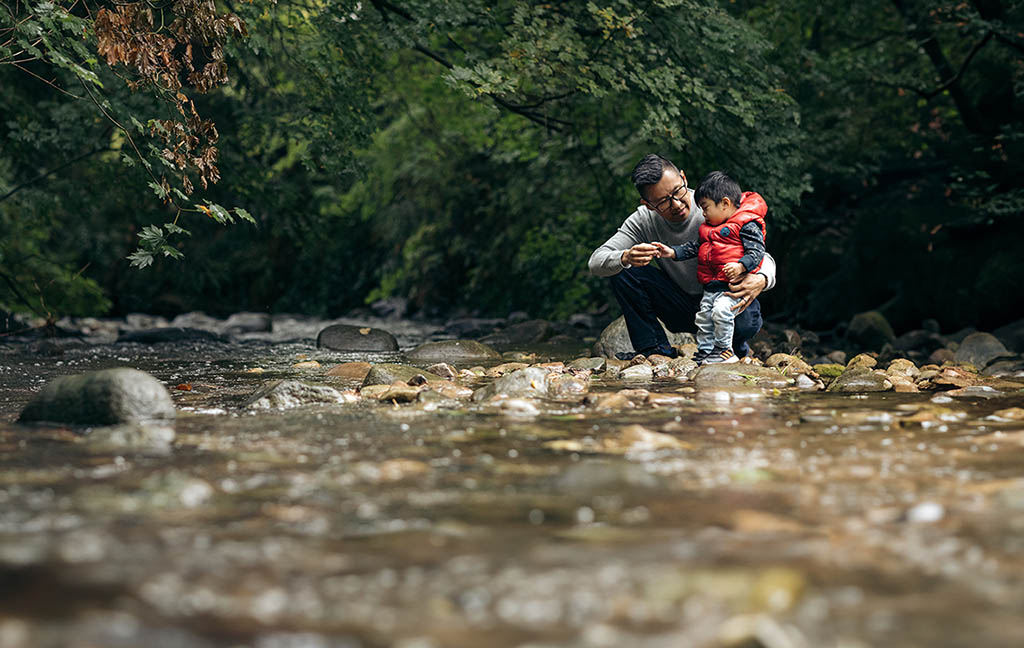 "When I look back, I feel a sense of gratitude and appreciation for it all. Every day I look at my boys and think, 'There's a chance they wouldn't be here today.'" Due to his own cancer's risk of infertility, but also because of their grandfather's perilous crossing as a Vietnamese refugee in 1973 — the horrific details of which were only revealed to Chris as they navigated the end of his dad's life together.
The path to who Chris is now — as a dad, a partner and through his certified coaching business, Conscious Studio, which helps people live in the present, with passion and on purpose — began in 2013. Newly engaged, Chris and Maggie were living "a young hustling life in our early 30s," when he felt a lump in the shower. "A successful surgery followed in October to remove my right testicle. Recovery was quick and I was back at it."
A month later, a CT scan showed another tumour wrapped around his adrenal gland; his doctor assumed the cancer had spread. Another surgery followed, and he was later relieved to learn the tumour was benign.
"Unfortunately, cancer came back in 2016. This time it arrived at my dad's door." Chris knew something was wrong when his dad, Jeff, called him to come by for a chat. "It was the first time I ever saw him cry."
"If I hadn't of gone through it first, it would have been harder to support him," says Chris. "It prepared our family mentally, knowing where to go at BC Cancer – Vancouver, talking to the doctors, and being familiar with the terminology, especially since English was not my dad's first language."
The motivation of meeting his first grandson — and an immunotherapy trial in which Jeff was grateful to be one of the last patients accepted — kept him going until Caden was born in August 2017.
Chris quit his job in software sales to care for his newborn and spend as much time with his dad as possible — during which Jeff opened up about narrowly escaping the communist war in Vietnam.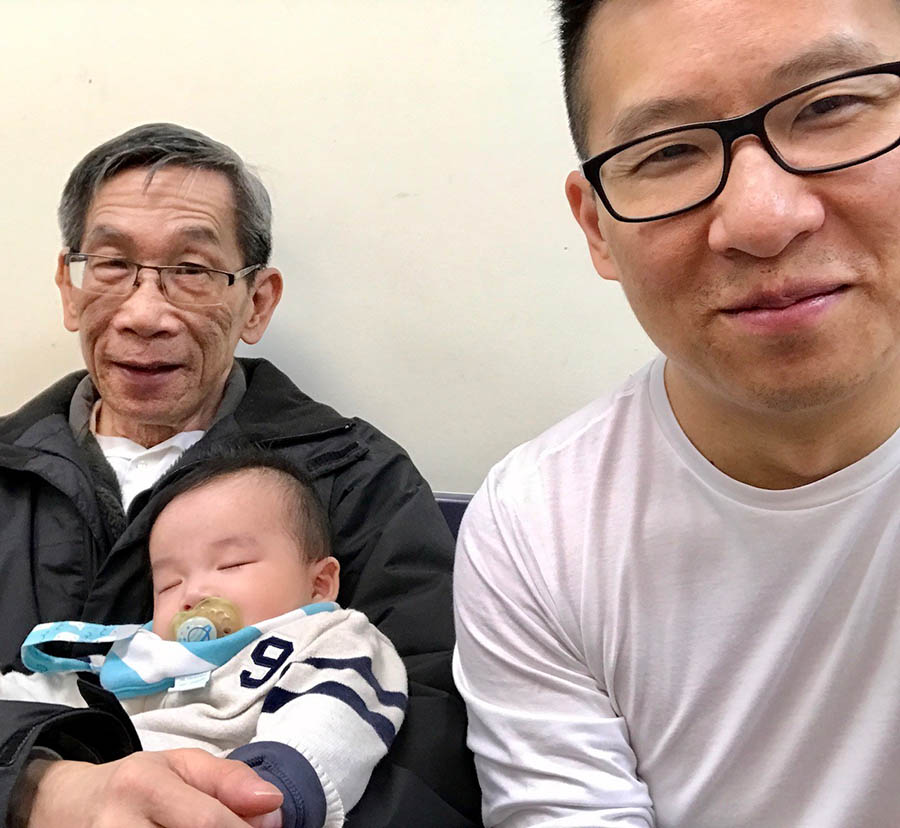 Chris Ho is grateful his dad, Jeff, got to meet his firstborn son, Caden, before he passed away from lung cancer in 2018.
"He tried three times to flee. The last time he had to jump from boat to boat to get to Hong Kong. He got caught in a typhoon and people were dying all around him. He wouldn't have told me all this had we not known the end was coming," says Chris who is grateful to have captured his dad's brave story before he passed away in April 2018, and that he'll be able to share it with his own boys one day.
"At the beginning of the pandemic, cancer came knocking once again." A routine ultrasound showed a lump in Chris' remaining testicle and a surgery to remove it was scheduled. "Through the sole courage of my wife (who had to go solo to all the appointments due to COVID-19) and the science of in vitro fertilization, we were gifted our second son Liam in December 2021."
Through it all, Chris says his biggest challenge was his mental health. "I was hypnotized twice, met with spiritual counsellors and life coaches. I even became a certified coach in the process."
"At first I was embarrassed to talk about my testicular cancer." But drawing on his dad's strength in showing vulnerability, he now feels a duty to share his story. "It's an honour to raise two boys and shape a new way forward for men — in the workplace, at home and in how they look at their physical and mental health."