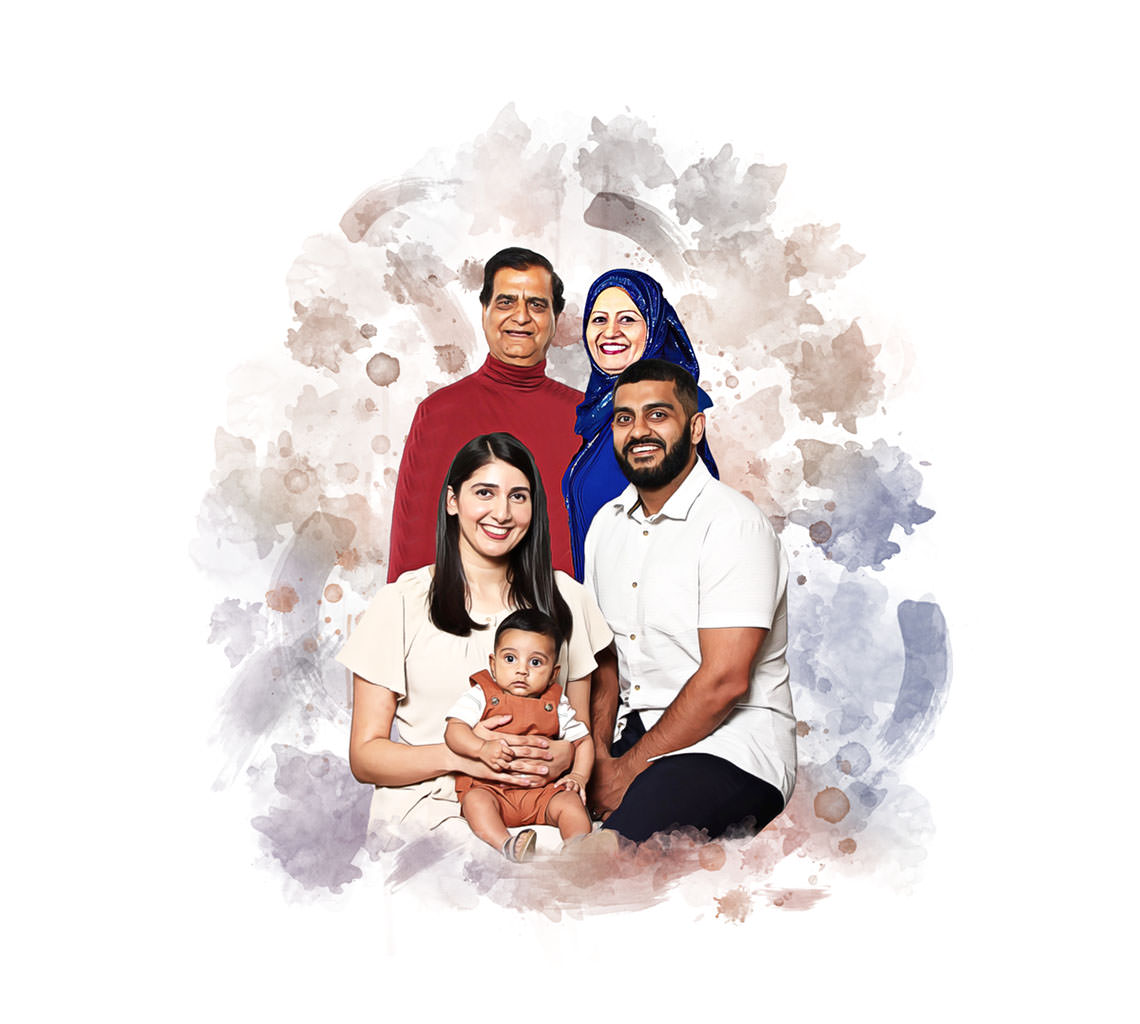 Mohammad Shahid's house is filled with reminders of his mom Sajida. The arts and crafts she made for their multigenerational family's new dream home in Langley. The outdoor wicker swing chair she fell in love with while out shopping for patio furniture.
And even though she passed away in 2021, after over a decade of facing breast and lung cancer, and never got to meet Mohammad's 13-month-old son, a family portrait including her and her young grandson hangs in a place of honour.
"My wife had it made for my birthday," says Mohammad. "She contacted someone through Etsy who photoshopped my mom in. It's really cool. It's like she was there, even though she wasn't."
Another way Mohammad is remembering his mom is by participating in Workout to Conquer Cancer. For the second year, he's moving every day in May to raise funds for BC Cancer, motivated by his mom who was always active.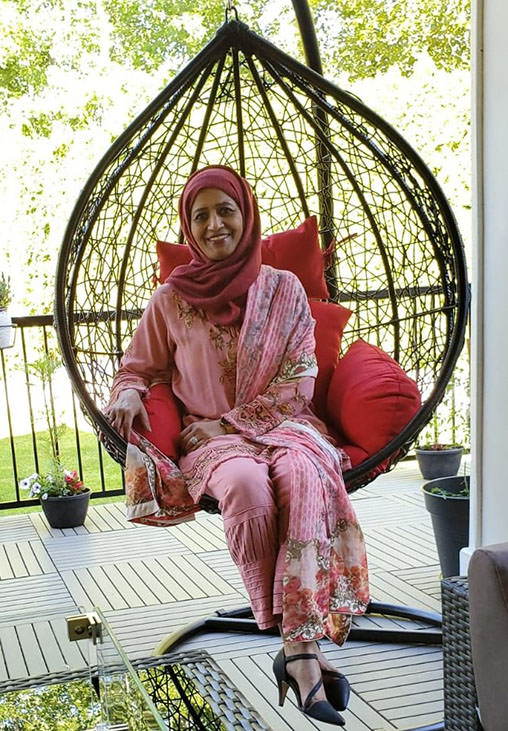 Sajida Sahid in her beloved swinging patio chair.
"She always took the time to go for a walk. Even when she was going through breast cancer treatment she was actually still going to the gym."
Mohammad takes an analytical approach to fitting in exercise every day. He hits the gym five days a week, adds a yoga class to stretch one day and a fun activity such as basketball with friends on another.
Participating in Workout to Conquer Cancer is also a great way to give back for the care his mom received at BC Cancer – Surrey, says Mohammad. Early in his mom's treatment, he was attending nearby Simon Fraser University and was so inspired by the community at BC Cancer that he volunteered to push a snack cart around to patients in between classes.
Years later, as an accountant at Ernst & Young, Mohammad heard about the annual fundraising event and thought it would be a great way to continue to show his gratitude for the kindness and compassion shown to his family during his mom's long cancer journey.
"At the end my mom was at the hospital and we got the call to come by and say our finals," says Mohammad, who adds that even though his mom had difficulty communicating she made it clear she wanted to speak to her oncologist, Dr. Lee Ann Martin.
"I asked the nurse to call Dr. Martin and she came up and had a quick conversation with my mom. That just tells you how close they had become, even in her last few hours my mom wanted to say goodbye to the doctor who took care of her for ten years."
Workout to Conquer Cancer challenges participants from across the province to complete 30 minutes of physical activity every day in May in support of BC Cancer. Donate today or sign up to participate at workouttoconquercancer.ca