Soliciting Change in Indigenous Care
As principals of the Indigenous law group at Victoria's Miller Titerle + Company, Merle Alexander and Tamara Napoleon have long empowered First Nations people in regards to their legal rights. Now the husband and wife lawyers, backed by their firm, are turning their attention to equity in cancer care for Indigenous people in B.C.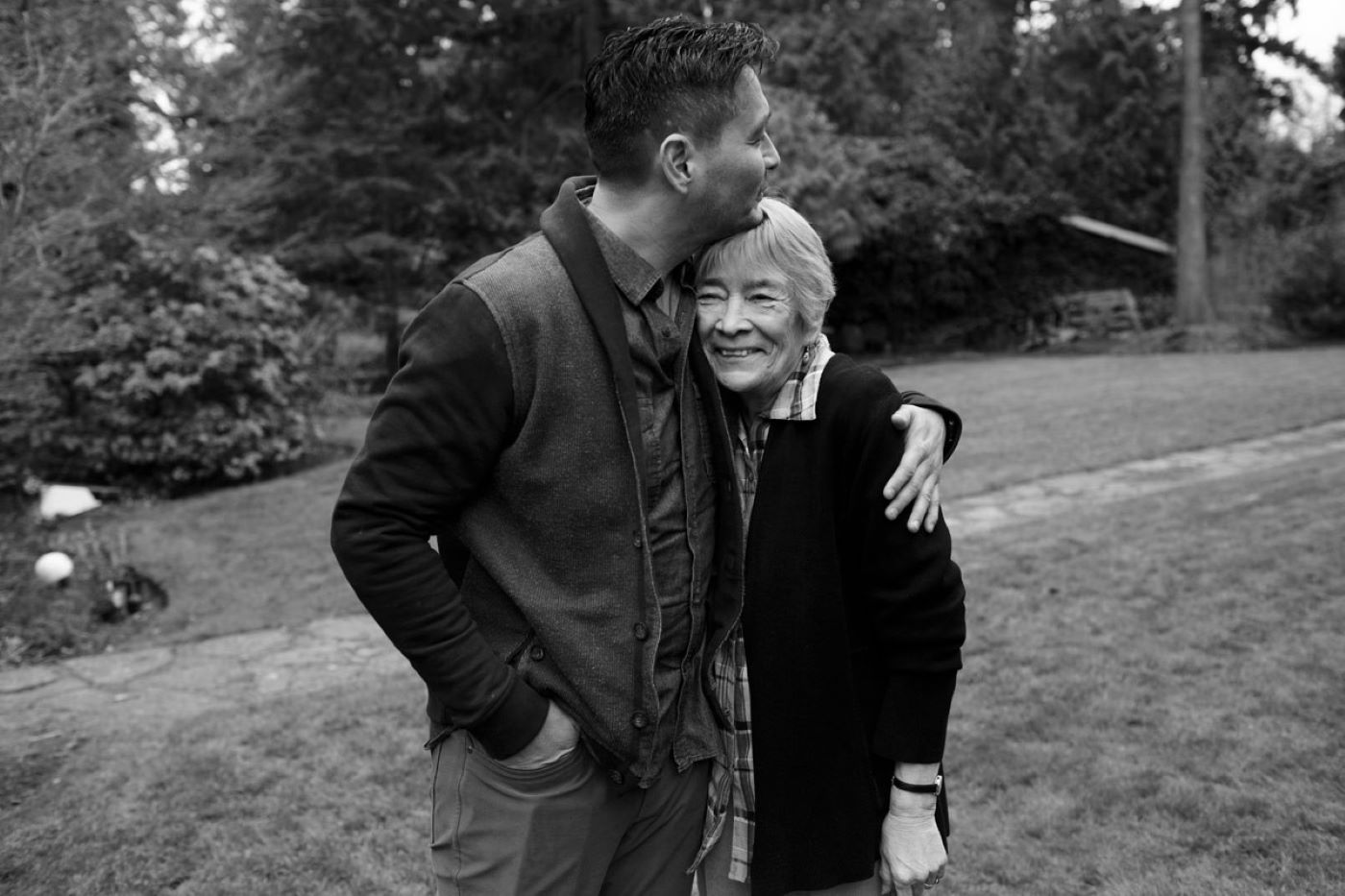 When cancer hit close to home, and their hearts — Tamara's mom was diagnosed with Stage 4 colorectal cancer in 2020 — Merle and Tamara channelled the "fear, grief and fury that comes with cancer" into supporting the BC Cancer Foundation by forming a team to participate in the Tour de Cure, presented by Wheaton Precious Metals.
"It is heartbreaking, painful, tragic," says Merle, "but my mom-in-law rises every day with courage and strength. We all need to rise for families like ours. We all need to know that if, and when, the time comes, BC Cancer will be there to heal, fight for and support us all."
"First Nations people in B.C. have a greatly increased risk of developing cervical and colorectal cancer as compared with non-First Nations people, and have poorer survival rates," says Merle. "One possible factor contributing to this is the relationship between cultural safety and utilization of cancer services."
Proudly supported by the BC Cancer Foundation, the project aims to improve the Indigenous patient journey, and improve outcomes, by ensuring culture and cultural safety are embedded in patient care to create more trauma-informed treatment plans.
This includes increasing access to life-saving screening through community outreach and Indigenous patient navigators to support patients (who may already have a fear and mistrust of the health care system due to a history of abuse, racism and discrimination) through the complexities of cancer care.
Work is also already underway to establish dedicated physical spaces within BC Cancer centres for spiritual care ceremonies, and to include art, signage and territorial acknowledgement to be more reflective and inclusive of Indigenous people.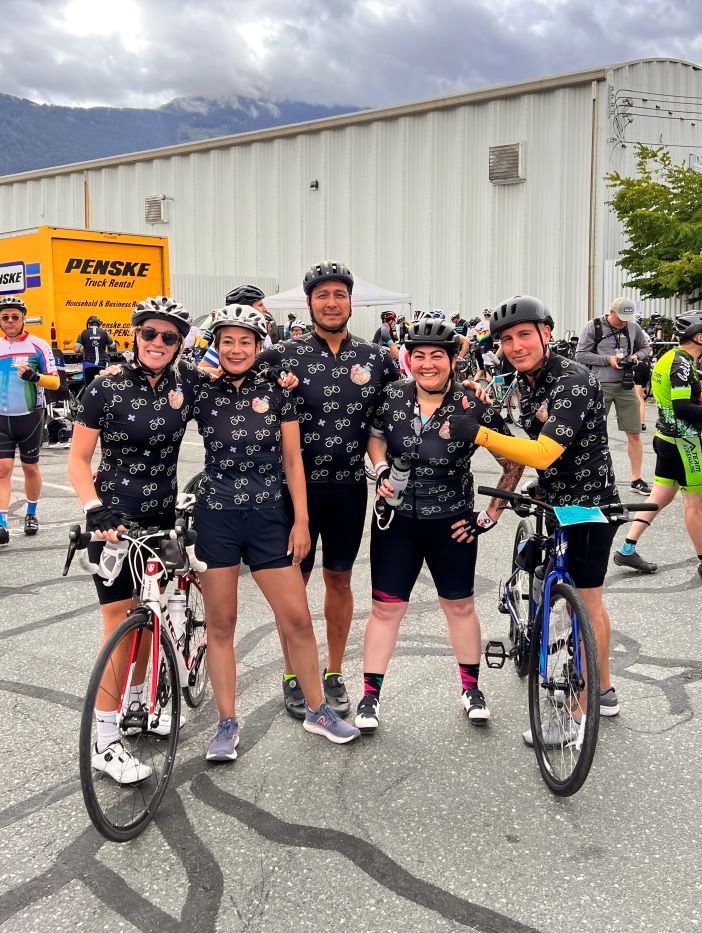 Five of the nine members of MT+Co's Tour De Cure team.
Merle is from the Tsimshian Nation, Kitasoo Xai'xais First Nation, of which he will be hereditary chief, and Tamara is a member of Saulteau First Nations, and one of only a handful of Indigenous female solicitors in Canada. Furthering the health and wellbeing of Indigenous people in B.C. is vital to them and their colleagues at MT+Co.
"Seeing our Nations healthy and prosperous is what drives the work we do," says Tamara. "With cancer, I know all too well that early intervention is key and transforming health facilities — and the cultures within — to make all Indigenous patients feel empowered and welcome is incredibly important."
MT+Co have generously donated $5,000, and are approaching other boutique law firms in the community to do similar, towards their goal of raising $100,000 to help launch a pilot project to create more culturally safe care at BC Cancer – Victoria, and eventually at all six BC Cancer centres.
Donate today to help MT+Co improve the cancer journey and outcomes for Indigenous people in B.C.