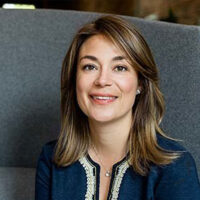 Tamara Napoleon
Director

Tamara is a member of Saulteau First Nation, and she co-leads the Indigenous Law Group for Miller Titerle + Co. Tamara's Indigenous law practice focuses on economic development, corporate structuring, governance and natural resource regulation. Her previous legal experience in general corporate commercial law and infrastructure projects provide clients with a more expansive business perspective.

Tamara helps clients with the negotiation of impact benefit agreements, participation agreements and consultation protocols for First Nations in both BC and Yukon. She provides support at treaty negotiation tables, as well as advice on the law of consultation and accommodation, and the legal responsibilities flowing from the use of natural resources.

Tamara has experience in the formation of various legal entities to serve First Nations and in the settlement of specific claims. In government-to-government relationships, she advises on strategic engagement agreements, incremental treaty agreements and consultation protocol agreements.
Beyond Belief Campaign Cabinet