/
/
/
Shelly Appleton-Benko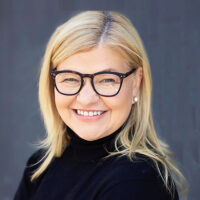 Shelly Appleton-Benko
Director

Shelly Appleton-Benko is a Vice President, Director and Portfolio Manager at Odlum Brown, with expertise in strategic wealth management. She has over 25 years of investment experience, helping clients build, preserve and transition wealth. She has been active in the industry as a past member of Fellow of the Canadian Securities Institute's National Board of Directors and participated on the Board's Ethics Sub-Committee.

Making a difference in the lives of others has always mattered to Shelly. As a leader, speaker, and fundraiser, she has given her time and resources to a variety of charities and organizations over the years. In October 2017, her family was formally recognized as a WE Family Award Recipient. The following year, they were presented with the first Get Doing Award, acknowledging their efforts and encouraging others to make a difference and take action.

Shelly is passionate about overall health and well-being; be it physical, mental or financial health. Joining the Board, she hopes to be a catalyst and meaningfully contribute to the BC Cancer Foundation and its mission to enhance care and research for British Columbians affected by cancer.

Shelly has deep roots in the Fraser Valley region, where she has lived all her life. Sharing a passion for sports with her family, Shelly and her husband actively support their daughter, a former competitive figure skater, and son, who are both active golfers. Like many from the West Coast, Shelly and her family enjoy the outdoors; whether at the lake or on a great hike, they are energized by nature.
Beyond Belief Campaign Cabinet