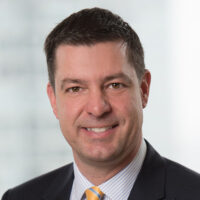 Etienne Bruson
Etienne is currently a Vice Chair and the National Assurance Leader for Canada. He was formerly the Managing Partner for Deloitte in British Columbia. Prior to that he was the B.C. Leader for Tax and has also been the National Leader for the International Tax Service Line at Deloitte.
Etienne has over 32 years at the firm serving both large, global public companies and private companies and helping them deal with their most important business issues.
Etienne is currently the Chair of the Vancouver Symphony Orchestra Society Board as well as a board member of the BC Business Council ("BCBC") and a member of BCBC's Executive Committee.
His past community engagements include: cabinet member of the United Way Lower Mainland, board member and HR Committee Chair of Collingwood School and member of the board of governors of the Canadian Tax Foundation.
Etienne Holds a Bachelor of Arts in Administration from the Hautes Études Commerciales (HEC), Montreal, May 1991. He taught international tax in the tax masters programs at the University of Sherbrooke and HEC.
Outside of work, Etienne enjoys spending time with his family and friends, travelling, skiing, golfing, cooking and reading. He lives in North Vancouver with his spouse Anny and their sons Mathieu and Olivier.
Beyond Belief Campaign Cabinet