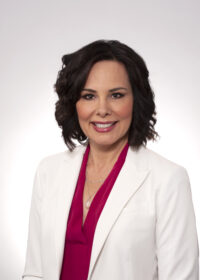 Annette Sabourin
Mrs. Annette Sabourin is regional vice president, Vancouver Island at RBC. With three decades of experience in financial services, Mrs. Sabourin previously served at RBC as regional vice president in Saskatchewan and Manitoba, as well as vice president of commercial banking Indigenous Markets and private & public Sector for Manitoba, Saskatchewan, Northwestern Ontario and the Territories.
Mrs. Sabourin is actively engaged in community service. She has served on the board of the Victoria General Hospital Foundation in Winnipeg, as an executive advisor for RBC Royal Eagles, an employee resource group at RBC and is a council member of the Coffey Fund, an early childhood education endowment fund held at the Winnipeg Foundation which focuses on Indigenous children.
Mrs. Sabourin is Dene Cree from Northern Manitoba.
Beyond Belief Campaign Cabinet