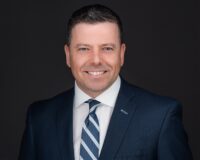 Doug Chambers
Doug is an Investment Advisor and Portfolio Manager at Odlum Brown Limited. He is also the Branch Manager for Kelowna, as well as a Director for the company.
Prior to joining Odlum Brown, Doug has worked in cities around the world including London, Paris, Moscow, Beijing, and Singapore and held numerous positions in both management and consulting roles. Having worked with large organizations such as Astra Zeneca, BP, BUPA, Cathay Pacific, Cooperative Financial Services, Cummins, Isuzu, Marks & Spencer, Phillips, Schlumberger and TNK-BP, he has gained first-hand knowledge of these industry sectors. His roles have included merger and acquisition due diligence, the formation of a cleantech joint venture in Beijing and the re-organization and management of global IT operations for the world's largest commodity trader.
Doug holds a Bachelor of Applied Science (Mechanical Engineering) from the University of British Columbia and a Masters of Business Administration from INSEAD (France). He is also a Professional Engineer (Canada) and speaks three languages.
Beyond Belief Campaign Cabinet