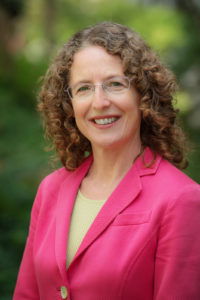 Sarah Roth
President & CEO

Born and raised in New Jersey, Sarah holds a bachelors and master degrees in history and French from Washington University in St Louis and a Masters of Business Administration from Northeastern University in Boston. She and her family moved to Vancouver in 2008 for lifestyle and professional reasons.

Sarah has an impressive 25 year career as a fundraising professional. In her present role, Sarah has elevated the BC Cancer Foundation's revenue to record heights in all lines of business during her over five year term. To achieve such success, she has implemented a donor-centric strategy across the organization and championed a brand revitalization that saw the Foundation and its partner BC Cancer align toward a culture of one that embraces the opportunity for the community to give back and drive progress in cancer research and care across the province.

Throughout her career, Sarah has brought exceptional results in leading teams through large-scale fundraising campaigns in both the United States and Canada. She previously worked for Boston Children's Hospital and New York-Presbyterian Hospital where she was a part of two multi-billion dollar campaigns. Before arriving at the BC Cancer Foundation, she spent eight years as the Assistant Dean of Development and Alumni Relations in the University of British Columbia's Faculty of Medicine, where she launched and completed a $437.6 million campaign, which included the Faculty's largest ever donation, as part of UBC's start an evolution campaign.

Sarah is proud to call Vancouver and Canada her permanent home, where she resides with her two children, Juliette and Jeffrey, husband Brian and their sweet dog Ally, a proud SPCA rescue.

Sarah also volunteers as a board member and Chair of the Governance and HR Committee for KidSafe, a nonprofit organization providing meals and programming for school aged children in our community.