/
/
/
BC Cancer Foundation Launches Historic $15 Million Fundraising Campaign for BC Cancer – Victoria
BC Cancer Foundation Launches Historic $15 Million Fundraising Campaign for BC Cancer – Victoria
The historic campaign includes $11.3 million to fully fund the purchase and renovation of a 12,000 square foot building, establishing the BC Cancer – Victoria Integrated Care and Research Pavilion
$3.7 million to research and clinical trials programs at BC Cancer – Victoria
Lead gifts include $2.5 million donation from Ernie & Yvonne Yakimovich and $500,000 from the campaign's Honourary Co-Chairs Lynda & Murray Farmer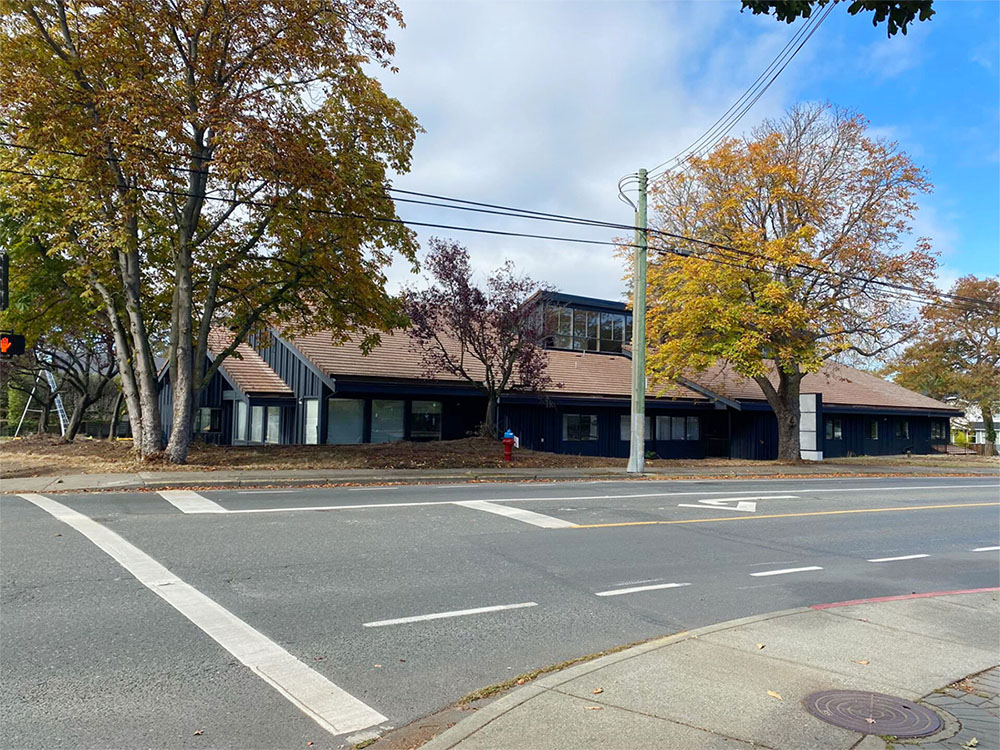 The BC Cancer Foundation has launched a landmark $15 million fundraising campaign to fully fund the purchase and renovation of 2340 Richmond Road in Victoria, and support BC Cancer – Victoria's research and clinical trials programs. This is the first time in the Foundation's history donors will fully fund the purchase of a building.
"We are thrilled to partner with Vancouver Island's generous community to bring this first of its kind expansion for BC Cancer – Victoria to life, says Sarah Roth, President & CEO, BC Cancer Foundation.
The 12,000 square foot building will establish the BC Cancer – Victoria Integrated Care and Research Pavilion. Located less than 250 metres from BC Cancer – Victoria's existing facilities, it will expand BC Cancer's campus and house many of the centre's Supportive Care services, while allowing staff to work seamlessly between the two buildings. In addition, a number of clinical and administration teams will be moved into the space.
Supportive Care programs are important therapies that help patients and families prevent or manage the adverse side effects of cancer and its treatment – both physical and psychological — from diagnosis through treatment and into survivorship or palliative care. Programs moving to the new building will include: Patient & Family Counselling, Hereditary Counselling, Medical Genetics and Nutrition.
Research shows that having a separate space for these services benefits patients immensely, as returning to the place where they received treatment can be triggering.
The remaining portion of the campaign will support BC Cancer – Victoria's research and clinical trials programs. BC Cancer – Victoria is notably home to the donor-founded and funded Deeley Research Centre – a national leader in CAR-T immunotherapy research. It will also enable researchers in Supportive Care to expand their programs.
"We are truly grateful for the support of the BC Cancer Foundation and their generous donors. This campaign will enable us to greatly enhance the care we deliver to patients and their families," shares Kelly Nystedt, Executive Director, BC Cancer – Victoria.
Local Families Lead the Way  
Today's launch is accompanied by two generous lead gifts: a $500,000 donation from Lynda and Murray Farmer, who are also serving as the campaign's Honourary Co-Chairs, and a $2.5 million gift from Ernie and Yvonne Yakimovich.
Both families are well-known community leaders and have been long-time supporters of BC Cancer Foundation, including being instrumental in the creation of the Deeley Research Centre and funding critical equipment enhancements to the facility.
For the Yakimovich family, who run E Y Properties in Victoria, the opportunity to invest in the new building was an easy choice.
"We have continuously been impressed by the work done at BC Cancer – Victoria in terms of both research and care," says Ernie & Yvonne Yakimovich, "Being from the real estate sector, we recognize what an incredible opportunity it is to purchase this building and it was an easy decision to support the BC Cancer Foundation in making it a reality."
The Farmers share their sentiment and emphasize the importance of community support for driving enhancements to cancer care.
"Over the past 20 years, donors have helped shape the ongoing evolution of cancer care across Vancouver Island," says Lynda and Murray Farmer. "Today, we have yet another opportunity to drastically enhance cancer care and support close to home. We encourage everyone to support the BC Cancer Foundation in this historic moment."
To support the campaign or learn more visit: bccancerfoundation.com/why-give/beyond-belief/vancouver-island/