The power of people & the Ride to Conquer Cancer
The Ride to Conquer Cancer event last weekend was amazing, once again. I think I've nearly recovered from the hills and the rain now. Here is a group photo of us at the last pit stop. These guys are truly inspiring.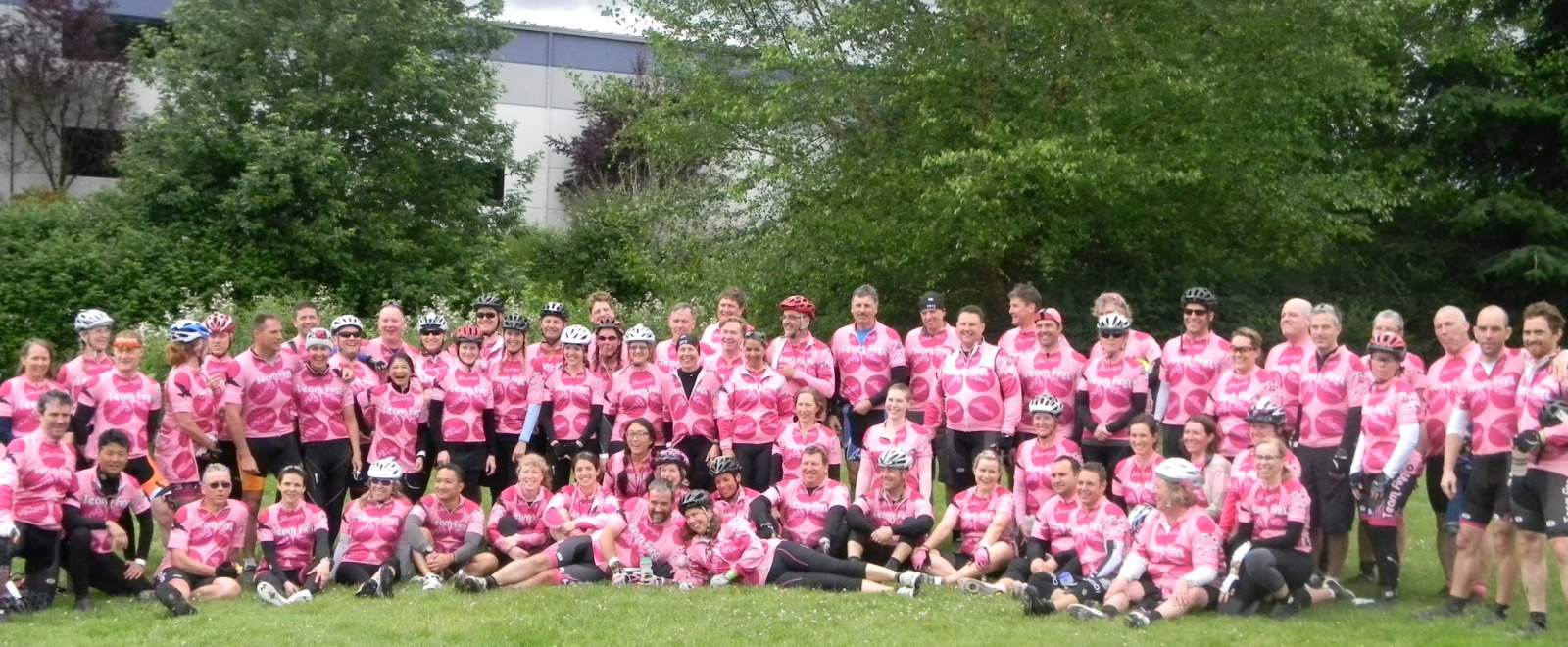 I mentioned earlier that I first rode with Team Finn in 2011. Although the weather was not on our side once again this year, the clouds parted in time for the last 20 km or so. It was breathtaking to ride the final few kilometers of the two-day ride with supporters clapping and cheering from the sidelines, as we rode in wearing our cool pink jerseys.
It is always inspiring to see people come together to do something they passionately believe in. I believe in what I do, and seeing other people support our work is motivating beyond words.
I'm struck by how much we can achieve when we put our heads together to make a real difference. It's amazing what people can do when they're not squabbling with each other. I'm struck by the continued passion of all the riders, but especially Team Finn and how Patrick Sullivan and his family have turned their loss into a rallying cry.
I feel that power every time I participate in the Ride.
My next few posts will share how my research team has been using funds from the BC Cancer Foundation to make a difference in childhood cancer research.
Poul