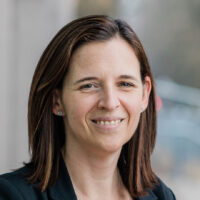 Lana Kirk
Chair, Finance & Audit Committee

Lana is a Chartered Professional Accountant and is currently an assurance partner with PricewaterhouseCoopers LLP, where she has been since 2000.  In her role, she works with companies to complete annual financial statements audits, as well as assisting with debt and equity financings, acquisitions, securities filings, Sarbanes-Oxley compliance and IFRS application.

Lana was a director for the mining suppliers association from 2013 through to 2020.

In 2015, Lana was honoured by the Association for Women in Finance with a PEAK Rising Star award.
Beyond Belief Campaign Cabinet