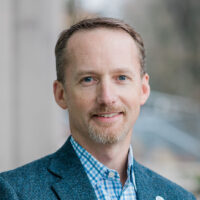 Neil Burns
Director

Neil is a geologist with 25 years of extensive international experience in exploration, mining and resource evaluation. He is currently the Vice President of Technical Services at Wheaton Precious Metals where he is responsible for the technical review of potential precious metals stream financing opportunities. He has been with the company since 2008 and prior to Wheaton, Neil held numerous positions with mining and consulting firms.

Neil holds a master's degree in mineral exploration from Queen's University and is a registered Professional Geologist with Engineers and Geoscientists British Columbia.

Neil is an avid cyclist and has participated in the Tour de Cure every year since 2010 and is a founding member of the Silver Bullets team.
Beyond Belief Campaign Cabinet