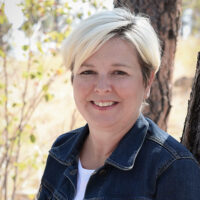 Shannon Gall
Director

Shannon started her career at Phillips, Hager & North Investment Management (PH&N) in 1994, while completing her bachelor of arts degree at the University of British Columbia. After relocating to Toronto, she eventually became a partner at Burgundy Asset Management Ltd., working mainly with their private client group. While in Toronto, Shannon continued her education at the University of Toronto and completed the requirements of the Canadian Investment Manager program at CSI.

Shannon's tenure at PH&N left a mark on her and she has been involved with numerous volunteer initiatives over the years including the Vancouver Family Court/Youth Justice Committee, the United Way, the Geneva Centre for Autism in Toronto, the Kelowna Art Gallery and many others.

In 2014, after Shannon's father passed away from pancreatic cancer, she began to devote time to raising funds and awareness about cancer research in BC. Her motivation became even more personal in 2018 after Shannon was diagnosed with stage IV non small cell lung cancer. She knows first hand how invaluable the POG (Personalized Onco Genomics) program at BC Cancer is as this research has extended Shannon's prognosis well beyond statistical averages. This determination led Shannon to become involved with the BC Cancer Foundation in 2019. Shannon, along with her husband Clayton, raised over one million dollars in 2020 to help establish a province-wide lung cancer screening program.

When Shannon isn't busy fighting cancer personally, you will find her raising her two children in beautiful Kelowna, where she lives with her cancer support person and husband, Clayton.
Beyond Belief Campaign Cabinet