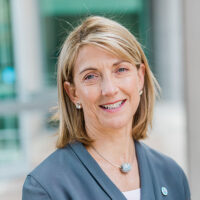 Lisa Lilley
Executive Director, People & Organizational Potential

Lisa has an extensive career in human resources spanning two decades in both national and international private sector organizations. She enjoys partnering with leadership teams to achieve business priorities through a focus on leadership and employee development. She has also played a critical role as an agent of change for companies undergoing reorganizations. Lisa has considerable experience coaching managers and implementing programs to drive employee engagement.

Lisa's role at the Foundation is to help create and implement the People & Organizational Potential vision and strategy which supports the overall vision and plans of the Foundation.
Beyond Belief Campaign Cabinet